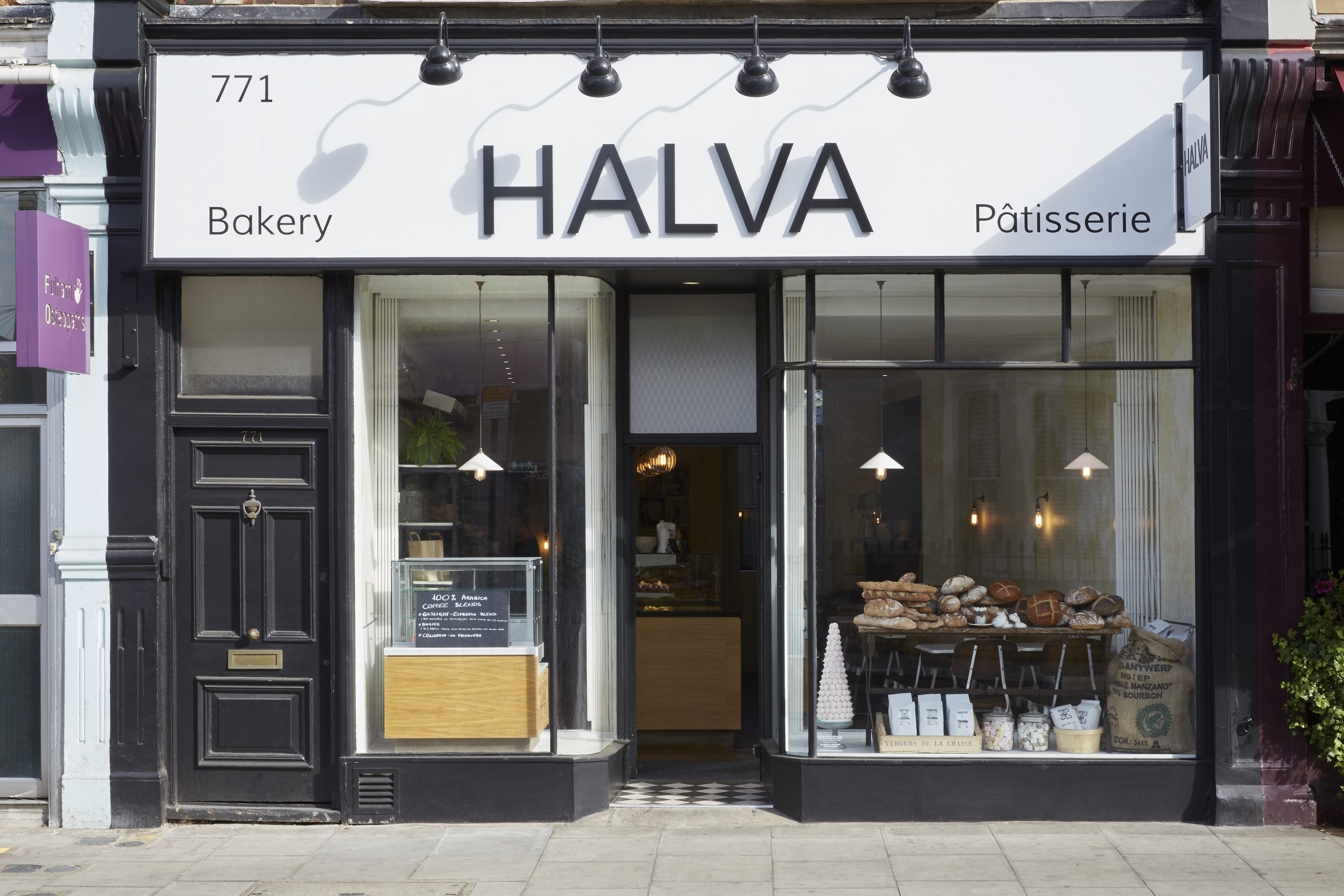 Halva is an independent bakery and patisserie offering a wide range of bread, pastries, cakes and artisan coffee. Located on Fulham Road, Halva is the perfect spot for taking in stylish surroundings whilst enjoying breakfast, lunch or afternoon tea, as well as serving a selection of items to take away. One of Fulham's newest residents, Halva is owned by Lila Sarhang, who classically trained as a pastry chef in France, before deciding to realize her dream and launch her first venture in the capital.
Lila, who is also head baker, and her team handcraft and bake all the sumptuous offerings onsite every day. Guests will be able to choose from a wide selection of tasty treats including French traditional baguettes made using French flour known as "tradition flour", as well as other loaves using locally sourced rye and spelt flours. The selection of breads truly reflects the creativity of the team at Halva, with several different varieties on offer.
You will also find morning goods such as croissants, pain au chocolat, pistachio and chocolate swirls which come in various delicious flavours such as; custard and rum soaked raisins and lemon zest custard and blueberries. Fresh scones are also on offer as well as apple turn overs, with half an apple from London's famous Covent Garden Market at its heart, all hand made on the premises using French butter.
For those with a sweet tooth, pastry items will include a French fusion pastry expertly made by baker Anne Laure Chauvel. The pastries are all made from scratch using high quality ingredients, seasonal fruits and also offer unusual combinations of flavours. Macarons, banana crème brulée Paris Brest, and the ever-popular lemon crunchy meringue tart are just a few of the pastries available. Halva also provides a wide range of bespoke, stunning cakes, baked to order for all special occasions.
Offering light and airy interiors, contemporary wooden furniture, and a sun-trap outside space, Halva is set to become the ideal place for locals and visitors to the Fulham area. Guests can pop in to grab a coffee and quick bite or stay and relax whilst soaking up the stylish surroundings. From families to professionals, there'll be something delicious for everyone at Halva.