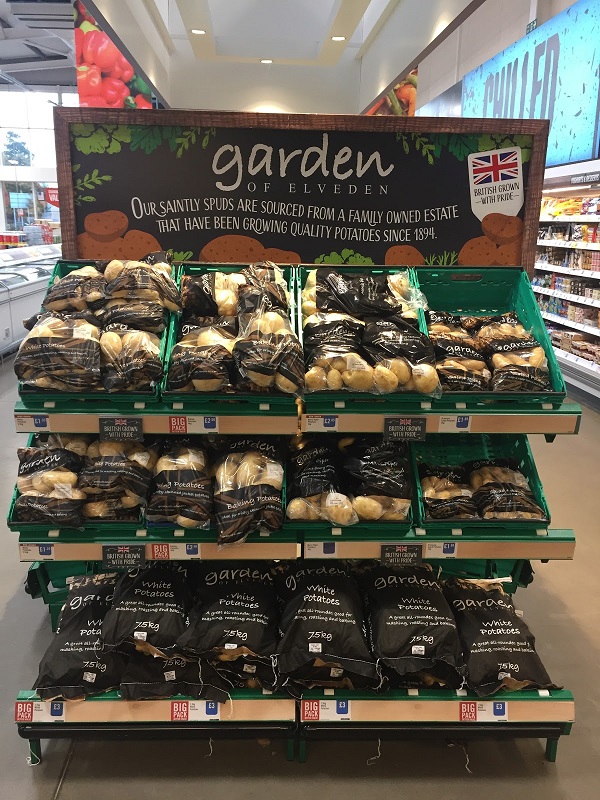 The Food Warehouse has relaunched their entire fresh produce offering as part of work to expand the category. The company has added to their fresh fruit offerings with 100 new lines which include 70 that are unique to the brand. The relaunch of these products is thought to be in order to deliver a higher quality and freshness in their range and now features genuine grower brands at outstandingly competitive prices.
The Food Warehouse stores are benefiting from the improved range of products that launched last week. All of these 52 stores looking across the UK. The new offerings help to give the business a highly competitive range of products across the whole fresh produce category. The company also offers bespoke packs and formats that also includes a range of larger pack sizes. The relaunch is also making the most of new merchandising that is taking place in the store.
This new fresh produce range for The Food Warehouse will bring several new supplier relationships to The Food Warehouse and will be working with real farm brands in order to offer their customers a range of genuine grower-branded products. These brands include Garden of Elveden potatoes as well as Moulton Bulb onions and many more. These new relationships have developed as part of a business strategy to deal directly with growers and give customers a better range of choice and quality.
The Food Warehouse was first established three years ago and now has more than 50 stores in Britain. The company works to offer value and convenience that is offered at a wholesale store while removing the associated hassle of having to have a membership. The company have a range of exclusive partnerships with brands such as Millie's Cookies, Slimming World and Pizza Express, offering a range of deals that offer savings to the customer.