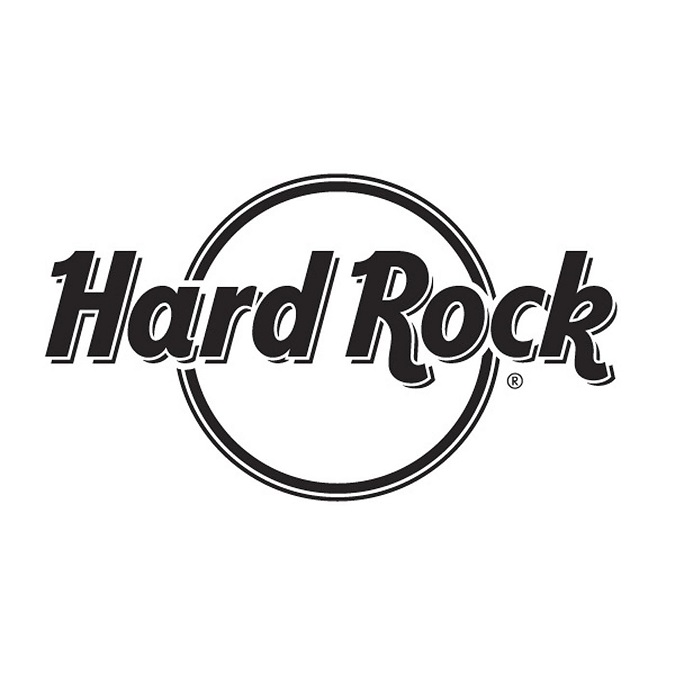 Memorabilia from world's most iconic contemporary artists,
Ed Sheeran, Rihanna, Lady Gaga and Amy Winehouse, unveiled at new Hard Rock Piccadilly Circus
Hard Rock International unveiled the first glimpse of memorabilia that will adorn the walls of the new flagship restaurant arriving at London's Piccadilly Circus. In a modern twist for the brand, the restaurant will display never-before-seen memorabilia from contemporary UK artists, alongside items from classic rock stars that fans have come to know and love as part of the dining experience.  
Standout pieces at Hard Rock Cafe Piccadilly Circus will include a phone booth used by One Direction on the band's 2012 'Take Me Home' album cover, and a white tank top worn on stage by the late singer Amy Winehouse. Gracing the central feature wall will be a guitar used by the 1975's Matt Healey on tour and a costume worn by Ed Sheeran in his 'Thinking Out Loud' music video. Memorabilia also comes from other UK favourites including Ellie Goulding, Rita Ora, Charlie XCX, Jessie J, Robbie Williams and Marcus Mumford.
In addition to the craveable menu offerings, dining guests can also feast their eyes on pieces from contemporary stars across the pond, including:
An outfit worn by Rihanna during her live performance at the 2012 Brit Awards
Thigh high boots from Lady Gaga at her ArtRave concert in Newcastle
Hot pants worn by Nicki Minaj whilst promoting her debut album 'Pink Friday' in London 2011
A crowning jewel sure to delight old school Hard Rock Cafe fans includes a costume worn by David Bowie during his last performance as Ziggy Stardust, at the Marquee Club in London in 1973. Pieces from a who's who of rock music will also be displayed in Hard Rock's Hall of Fame area, including the Rolling Stones, Elton John, Freddie Mercury and more.
Stephen K. Judge, President of Cafe Operations for Hard Rock International, comments: "Growing up in the UK, I know the city is, and has long time been, a hotbed for some of the best musical talent in the world. And we have a duty to preserve this legacy. With over 81,000 pieces, Hard Rock International is the world's original curator of music memorabilia, but many people will think of this collection as being made up of classic rock and roll items. The decision to showcase memorabilia from contemporary artists not only embodies a modern evolution of our restaurants, but also ensures that artists we know and love today will be archived and remembered for years to come."
Giovanni Taliaferro, Director of Design and Memorabilia, comments: "There's a lot of magic when it comes to music memorabilia. That feeling fans get when they gaze upon an item that unleashes a flood of admiration, brings them back to a certain time and place, or simply reverence for the music they love is truly special. Art is very subjective and everyone can celebrate the genres and artists that relate to them. Curating this specific collection for our new Piccadilly flagship has been a dream come true, and I'm so excited to bring that magical feeling to new and wider audiences."
Hard Rock Cafe Piccadilly Circus marks the first location to showcase Hard Rock's modern vision, which will include a new design style drawing on inspiration from the city, the world's largest Rock Shop, and an exciting new top-quality menu with authentic American food and drink.
NEW INNOVATIVE MENU
Hard Rock Cafe Piccadilly will incorporate Hard Rock's new menu, launched exclusively at the original Hard Rock Cafe London in April 2019 and internationally today. It's the most extensive food innovation in the company's history, with over 20 new offerings.
The restaurant's new menu features a lineup of all-new, award-winning Steak Burgers, headlined by an edible 24-Karat Gold Leaf Steak Burger™ that will benefit Action Against Hunger. The Steak Burgers are made up of a proprietary blend of fresh, 100 percent certified Black Angus Beef® for the freshest and most flavourful burger offering possible: The menu also sees new Instagram-worthy Boozy Milkshakes, Sliders and Shareables.
THE ROCK SHOP
The Rock Shop will be the largest in the world spanning 7,500 sq.ft, offering iconic Classic and Fashion Logo Collections. In a nod to British culture, the Piccadilly Collection will feature Union Jack inspired products, exclusively available at Hard Rock Cafe Piccadilly Circus.
Ros Morgan, CEO Heart of London Business Alliance, comments: "As the home of entertainment, Hard Rock Cafe's new flagship location is in good company at London's iconic Piccadilly Circus. It will add to the area's reputation as the go-to destination for one-of-a-kind retail and leisure experiences for locals, workers and tourists."
The brand's newest café, located at 225-229 Piccadilly, will complement the time-honoured Hyde Park location, which was the first Hard Rock Cafe in the world, and will bring approximately 350 new jobs to the area.