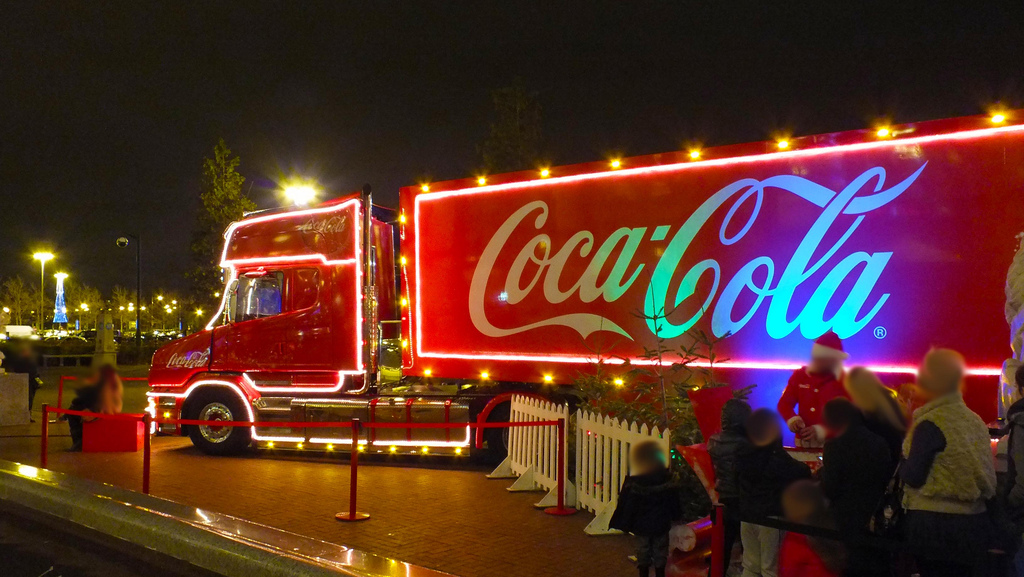 Christmas is now well and truly over and the January blues are setting in, but for those of you who are already looking forward to December coming round once again you may have to prepare yourself for disappointment, as there has been calls in the media for the iconic Coca-Cola Christmas Truck to be banned from doing its annual tour of the UK.
The truck originally came into the public eye in the Coca-Cola Christmas adverts, which were arguably the original popular festive adverts which started the trend for so many companies such as John Lewis most notably to jump on board every year. However, more recently the truck has captured the hearts of the nation when it makes its yearly trip around the UK visiting towns and cities everywhere, creating a popular visitor attraction with many turning up for photographs etc.
Cumbria's former director of public health, Professor John Ashton, has claimed that the truck is promoting the consumption of unhealthy, sugar-laden soft drinks, which he believes can have a significantly negative effect on the diets of young children here in the UK.
"They (Coca-Cola) have wrapped themselves up in Christmas – the red, Father Christmas, the sleigh" commented Professor John Ashton. "The vehicle also looks like a big fire engine, which children love. This is what they call subliminal advertising, to take something people feel warm and positive about then associate it with a product. It feels similar to how the tobacco industry marketed products with roadshows 20 to 30 years ago."
So should the Coca-Cola Christmas Truck be banned in the UK for these reasons? It would certainly be an unpopular decision should it ever happen, and it certainly isn't in the Christmas spirit. Coca-Cola Great Britain has fully defended itself following Professor John Ashton's claims, and I'm sure many others will be fully behind the company too.