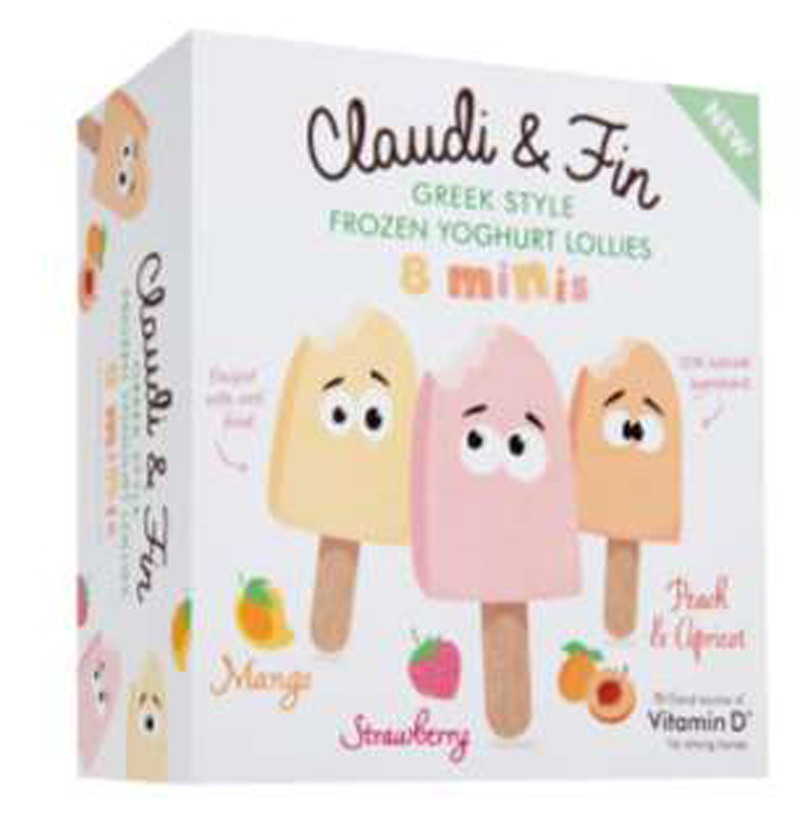 The UK's healthiest 100% natural lolly goes mini
They say the best things come in small packages, and Claudi and Fin are testament to this as they add another 'froyo' line to their delicious collection.
Drum roll please, as they announce the delicious 8 pack of minis, which includes the brand NEW peach & apricot flavour.
After a successful launch in Sainsbury's, Ocado, Waitrose and Budgen's, Claudi & Fin, who make delicious, 100% natural Greek style frozen yoghurt lollies decided it was about time the treats were available as a bite-size snack, launching exclusively in 440 Tesco stores nationwide.
Having won Pitch Up with Sainsbury's, a 'Dragon's Den' style competition against 400 foodie brands in 2013, 'mumpreneurs' Lucy Woodhouse and Meriel Kehoe were given the opportunity to launch the healthy lolly they created in their kitchens for their young children, Claudi & Fin.
The healthy range launched with mango and strawberry flavours, but by popular demand they've added a new flavour (Peach & Apricot) and size (30ml) to the family.
The mouth-watering lollies are made with real fruit, whole milk and Greek style yoghurt containing
calcium, potassium and zinc. There's also a healthy dose (30%) of your child's recommended daily
intake of vitamin D!
What's more, this deliciously healthy vegetarian treat contains less sugar than
75% of lollies on the market, and only 35 calories a pop (the same as eating 10 grapes)! We know
which one we'd prefer…
Lucy Woodhouse said, "Like a lot of mums, and busy women, we were surprised by the lack of healthy
treats available on the market, so we decided to see if we could come up with something ourselves.
We hit the shops, stocked up on tonnes of healthy ingredients, whipped out the blender, and the rest
is history."