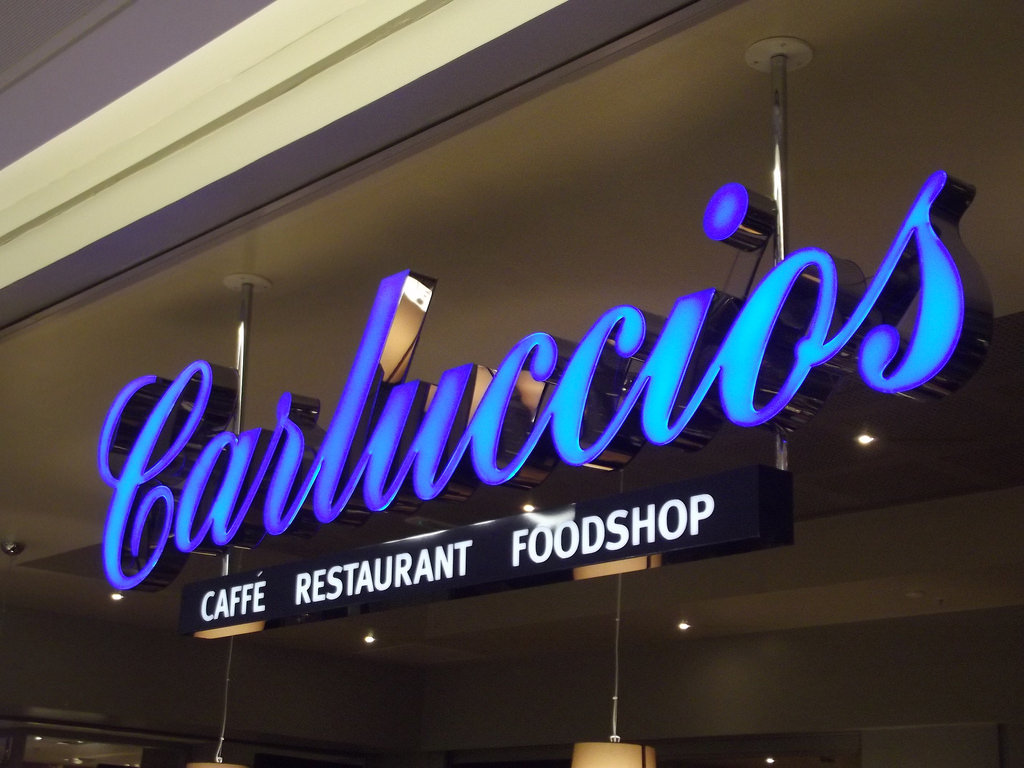 Already feeling a touch of the winter blues? How about lunch on the idyllic coastline of Sicily instead?If you're not jetting out of the country any time soon head to Carluccio's which is rolling-out virtual reality dining this month.
Diners at Carluccio's restaurants in Cheltenham and Gloucester Quays will be given virtual reality glasses when they arrive to be instantly transported to the idyllic coastline of Taormina in Sicily, for a minute of holiday bliss.
Tens of thousands of pairs of glasses are being given away nationwide to celebrate Carluccio's biggest menu change since it originally launched in 1999.
The new menu, developed alongside Antonio Carluccio, features more than 50 changes. They include replacing pancetta with guanciale (pig cheek) in the carbonara, returning to the original Neal Street recipe for the first time in 17 years.
Carluccio's is also unveiling its latest innovative ingredient; Bottarga. Dubbed 'the truffle of the sea' by development chef, Luciano Natasi, Bottarga is the Italian name for a delicacy of salted mullet fish roe that is cured and then grated. Only a pinch is added to Carluccio's seafood linguine to add depth of flavour.
Returning to the menu for the first time in over 10 years, Lambrusco, the darling of 70s dining culture, has been specifically chosen by Head Wine expert/ buyer, Michael Stocks, for its lighter style; a mix between a dark rosé and a light red, served chilled.
Carluccio's CEO Neil Wickers said: "We are embracing new technologies to ensure we remain a step ahead of our competition and speak to new audiences on their level – virtual reality is just the start."