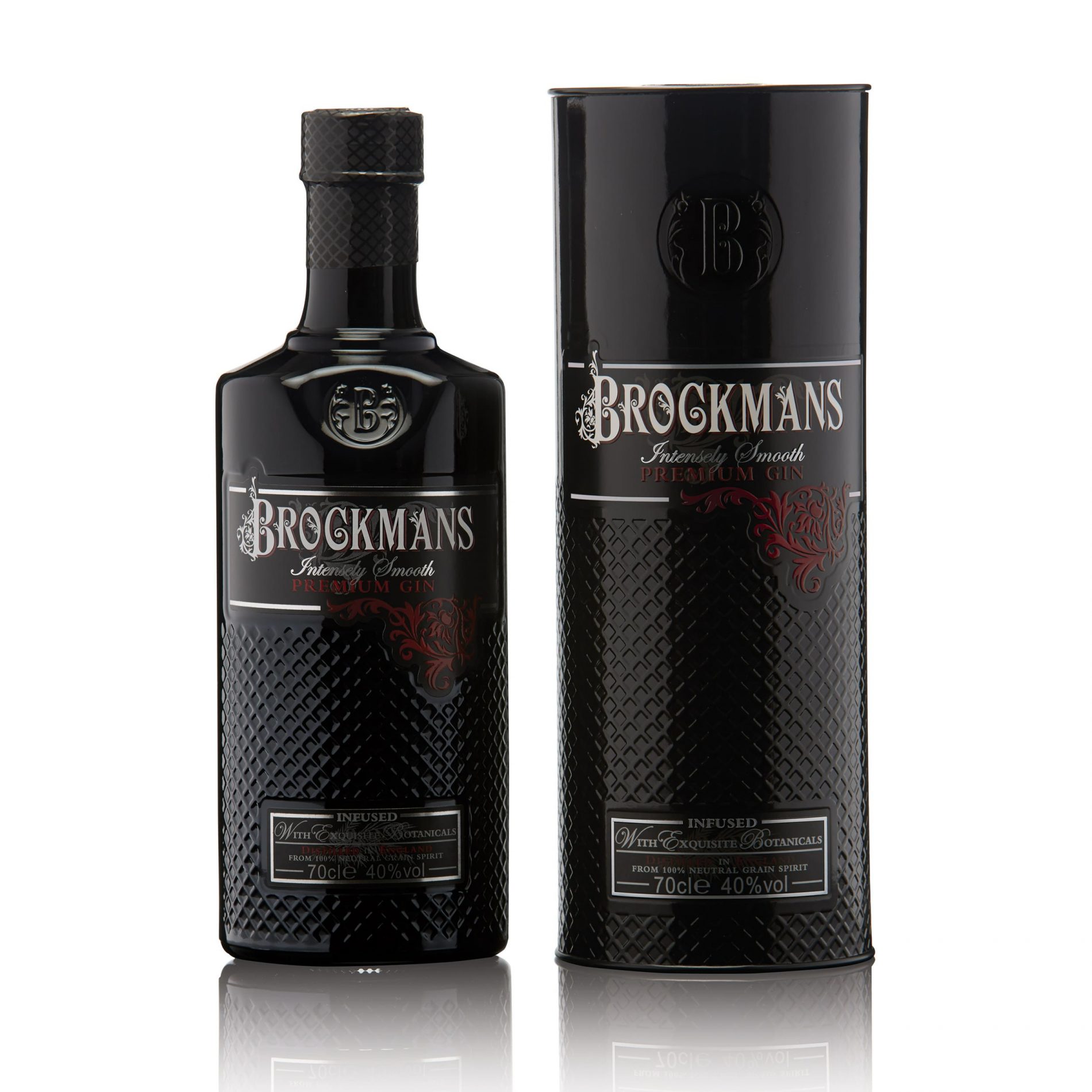 Brockmans Gin has appointed Cellar Trends to handle its UK sales from September 2019, it was announced today (1st August 2019).
Brockmans Gin Ltd is an independent English gin company. One of the company's co-founders is CEO, Neil Everitt. He said: " When we created Brockmans, the aim was to create a gin so smooth and sensual, you would want to drink it neat over ice. This gin is distinctively different, brimming with blueberry and blackberry notes. It is this unique flavour profile that has, in a little over a decade, made it one of the fastest-growing gins in the category, now selling in nearly 50 countries across the world ".
Brockmans is often described as a 'gin like no other'. This extraordinary, super-premium 40% ABV gin is stylishly packaged in black glass. It is perfect for classics such as G&T and Gin Martini as well as contemporary cocktails.
Brockmans is distilled using 11 botanicals from around the world. The top note of Bulgarian coriander has an aromatic, gingery orange flavour, which marries beautifully with the softer, more rounded harmonies of blueberries and blackberries and the middle note created by juniper berries from Tuscany. This inspired combination, together with the dry, bitter-sweet peel of Valencian oranges, elongates the deeper tones and gives Brockmans an intensely smooth taste.
The Gin category in the UK continues its phenomenal growth in the UK with over 50% volume growth in the on trade* and 30% in the off trade**. Brockmans is outperforming the market average in both channels, most notably in the off trade where the brand is enjoying triple digit growth**.
Neil Everitt comments: "Cellar Trends and Brockmans share a culture of devotion to building innovative and dynamic brands, so are looking forward to a bright and fast-paced future together."
Katie Warren, Marketing Director of Cellar Trends, comments: "To win within this increasingly crowded and competitive category, it is essential for brands to have stand out and a clear and engaging consumer proposition. Brockmans delivers in both these areas, and we are really looking forward to working with them and driving continued growth for the brand."
The partnership of Brockmans and Cellar Trends brings together two companies with renowned reputations for driving results and building premium brands. Geoff Watts, Managing Director of Cellar Trends, added: "Our new distribution agreement with Brockmans is a fantastic result for both companies. Following the recent news that Cellar Trends is now fully part of the Amber Beverage Group, this excellent new addition to the portfolio demonstrates our commitment to driving growth and delivering high performance standards."