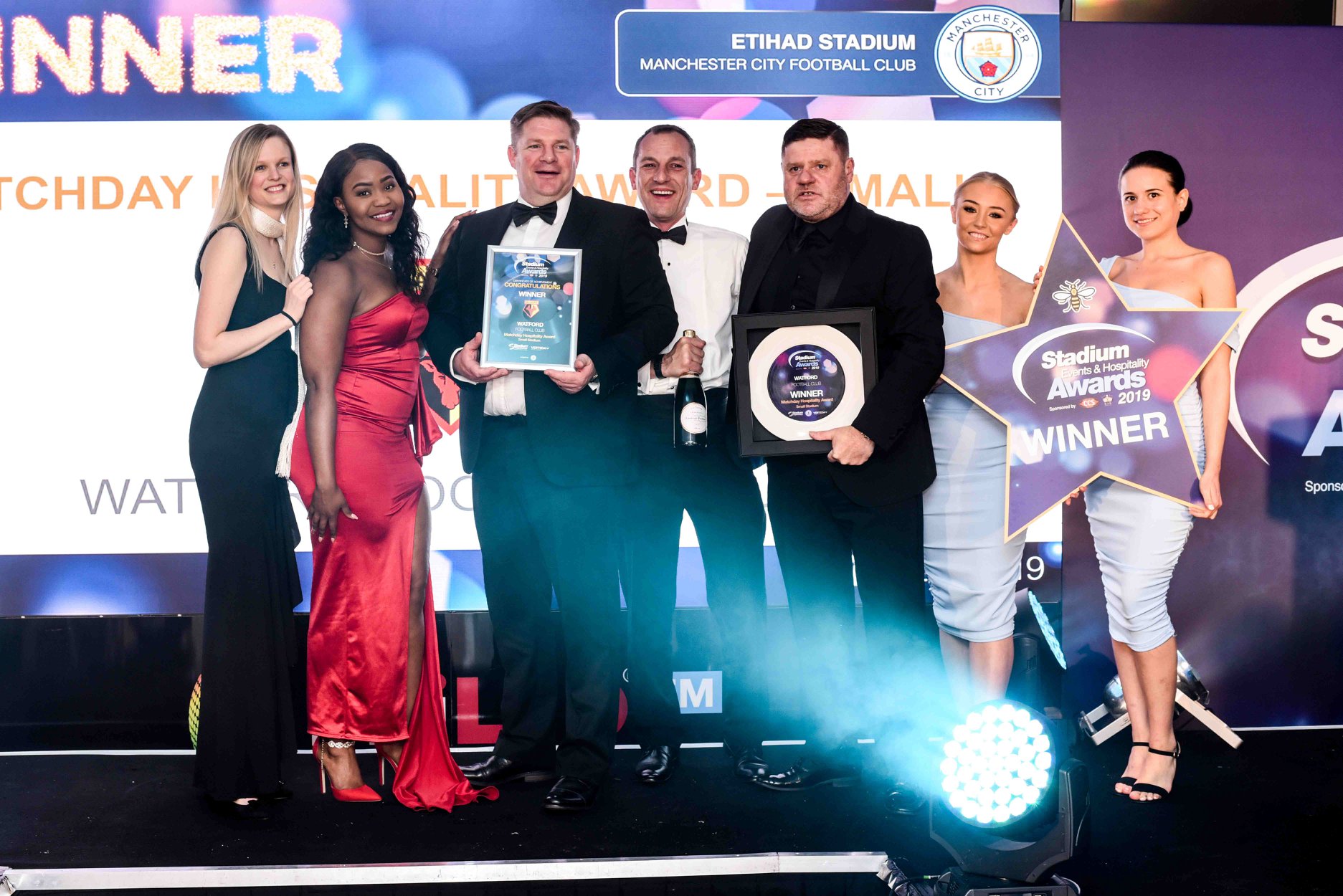 F3, the joint venture between Absolute Taste and Legends of the US, are celebrating overwhelming success at the 2019 Stadium Experience Awards, held at the Etihad Stadium.
In recognition of F3's work at both Watford and Manchester City Football Club, the team celebrated four wins including; Small Stadium Matchday Hospitality Award (Watford), Best Events Venue and Chef Team of the Year (Manchester City) and Emilie Lundberg, Sales & Events Manager at Watford, was awarded Shining Star Award for her personal dedication and extraordinary growth in the non-matchday business at Vicarage Road.
The team were also awarded a Silver in the Non-Matchday Sales Team of the Year Award (Watford) along with two Bronzes for Overall Matchday Hospitality (Watford) and Large Stadium Matchday Hospitality Award (Manchester City).
Neil Worcester, Managing Director of F3, says: "These awards are a testament to the hard work our teams put in throughout the year, during both the football season and off-season hosting concerts and events. I always feel great pride when the team are recognised for all their efforts and dedication to be the best in the UK."
Rebecca Pickard, Director of Sales of F3 adds: "In the last two years, since joining the team at Watford, Emilie has been instrumental in the growth of our conference and events business at Vicarage Road through the introduction of social events for Watford's fans and corporate rates for non-matchdays. She continuously receives outstanding feedback from clients and being awarded the 2019 Shining-Star Award is further confirmation of her achievements."
Website: http://www.fthree.co.uk/