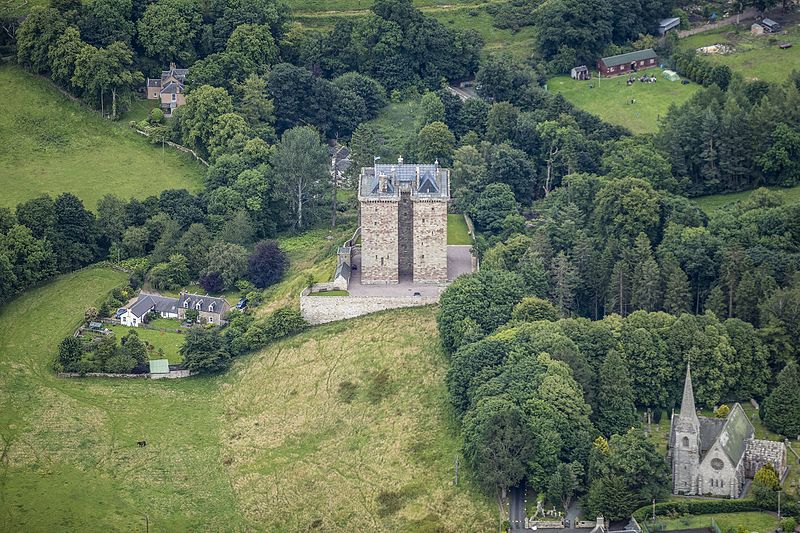 Chef Derek Johnstone from Borthwick Castle, Scotland's finest fifteenth century keep near Edinburgh, has been shortlisted for The Craft Guild of Chefs – National Chef of the Year Awards.
"We are delighted for Derek and wish him well in the semi-finals. Derek's food is a delicate and contemporary take on Scottish cuisine which supports Borthwick's primary desire to remain authentic whilst offering modern luxury. His finesse is obvious; his courage is inspiring; his demeanour is engaging –during his interview at Borthwick Castle, Derek presented a soufflé for dessert, bravely whipped up in a kitchen he hadn't used before; it was truly the piece de resistance," said a spokesperson from Borthwick Castle.
The Awards are overseen by Gary Jones, executive head chef at Belmond Le Manoir as Chair of judges, David Mulcahy, Alyn Williams, Peter Joyner, Andrew Bennett, Russell Bateman, Phil Howard, Steve Scuffell, Sarah Hartnett, Gary Hunter and Willie Pike who whittled the impressive list down to 40. At this stage, all judges scores are based on descriptions of dishes, cooking method and photographs of the completed menus.
After the restoration work at Borthwick Castle came to an end in 2017, Chef Johnstone joined the team, turning the Castle into Scotland's leading food connoisseurs private hire venue. His menus are classical based with contemporary presentation incorporating modern cooking techniques and seasonal produce. In late 2017, Johnstone launched an exclusive seasonal Dining Club at Borthwick which celebrates bespoke experiential menus paired with fine wines.
Before joining the Borthwick Castle, Johnstone won the inaugural MasterChef the Professionals in 2008 and started working with Michel Roux Jr. at Le Gavroche. After that, he continued to work with the Roux family dynasty in both London and Scotland. In 2014, as Chef Patron, Johnstone transformed the 1830s-built Golf Inn in Gullane, East Lothian, into a boutique restaurant-with-rooms.
The Sheffield semi-final of the Awards will take place on the morning of Tuesday, 12th of June 2018.