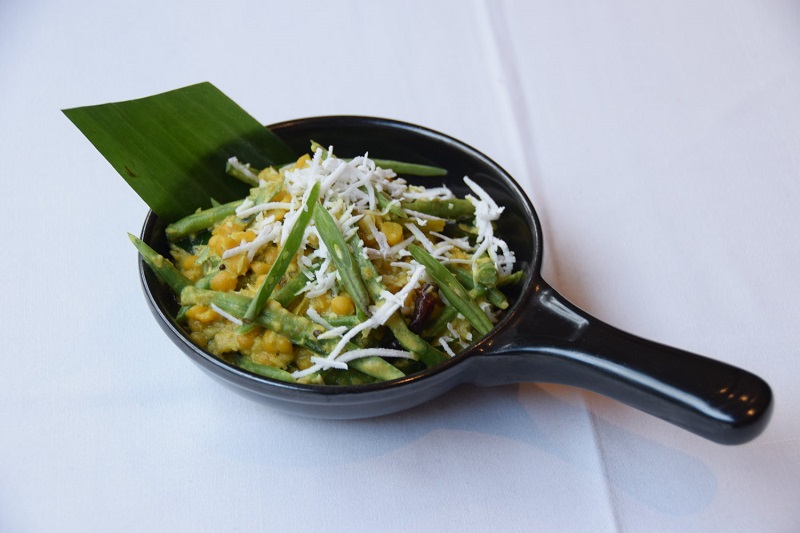 Yogesh Datta will be launching a new concept for The Painted Heron in Chelsea for late January 2018. Plant-based dishes with responsibly-sourced food and sustainability will become the ethos of the menu. Recognising that there is a need for a more health-conscious Indian restaurant, TPH will continue drawing inspiration from India while creating healthier dishes.
Datta has decided to remove ghee, butter, cream, milk, and any other dairy products from its cooking process, therefore making the dishes lighter, more flavoursome, and turning all vegetarian options vegan friendly. Some of the most attractive dishes will be the Jackfruit Biryani and Tibetan Momos Dumplings, while lentils and pulses will become the staple of the new menu's focus.
The meat dishes are all free-range and from grass-fed animals and the seafood will come from ethically-run farms. As the menu will be constantly evolving, Datta has introduced Josper charcoal oven-grilled dishes such as Chicken Tikka with Charcoal Dust, Lamb Cutlets with Ginger Chutney, and Minced Venison Kebabs.
"I'm absolutely thrilled to be adjusting our brand for 2018; TPH of Chelsea will encompass the same level of quality we've become known for, with a greater lean towards sustainability, ethical cooking and an unforgettable dining experience which people of all dietary persuasions can enjoy in a central setting," said Yogesh Datta.
The menu will not be the only new concept as the restaurant with benefit from a heated outdoor terrace that will be perfect for taking the river-adjacent air or enjoying one of the luxury cigars they have on offer. With all these novelties, TPH of Chelsea is ready to redefine once again Indian dining in London.
The restaurant will be in soft launch from the 16th of January until the 31st of January, offering 50% off all food on pre-bookings only.