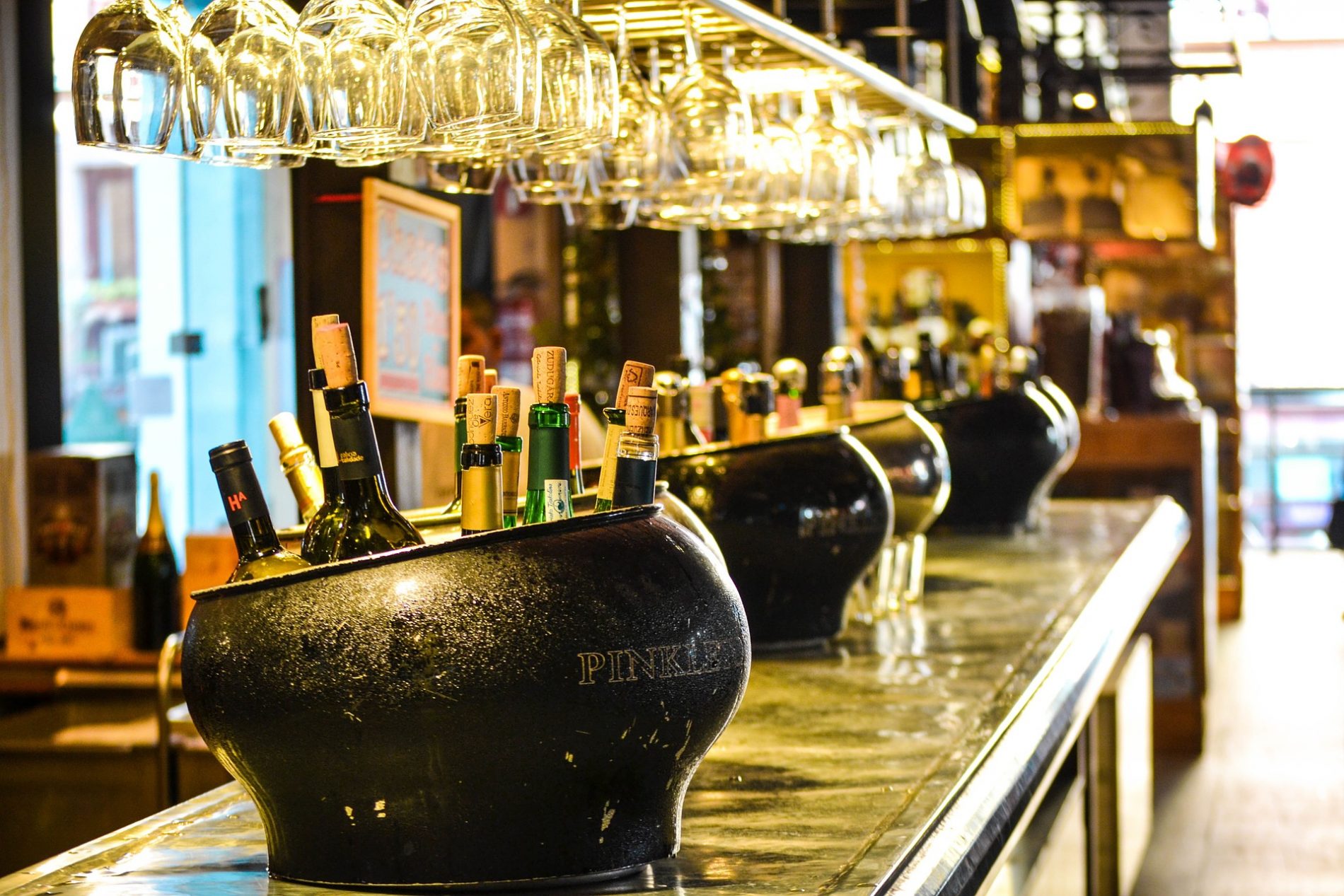 The right atmosphere is essential
MMA is one of the fastest growing and most exciting spectator sports on the planet, with high profile names like Connor MacGregor and Ronda Rousey bringing the world of mixed martial arts to the mainstream. But with the majority of UFC fights taking place in the US, it can sometimes be difficult to find a venue that's showing them live on screen. Most events start in the early hours of the morning UK time, so traditional pubs and sports bars aren't always open. With this in mind, we've put together a guide to help you watch all the big fights, wherever you are in Britain.
Up North
Whilst the North of the country is certainly home to some of the biggest UFC and MMA fans in Britain, it doesn't have the resources that the capital can provide. However, there's no need to despair: we've got you covered.
Perhaps the best all-round venue for viewing the next big UFC fight is The Brotherhood of Pursuits and Pastimes. Although it's not your traditional sports bar, it is perhaps something even better. Offering up a range of craft beers, spirits, and cocktails, this comfortable but classy place also serves top-notch food catering for all dietary preferences. Their pies and burgers are to die for whereas the all-day breakfast always goes down a treat. There are Brotherhood venues in both Leeds and Manchester, so whichever part of the North you're in, it's never too far away.
An alternative place to catch the match if you're up Leeds way is the Live Bar at the swanky new Victoria Gate Casino. It's the Casino's dedicated sports bar and it more than lives up to the rest of the complex's luxury surroundings. They have a wide-ranging menu that includes everything from a Yorkshire Breakfast to an Afternoon Tea, all of which is on offer 24/7. Perfect!
Down South
Of course, there's always going to be more choice south of the M1. The capital city is full of sports bars and late-night venues, but that doesn't necessarily mean that they're all suitable for your fight night fiesta.
N1 Bar has the advantage of being nice and central in London Bridge, and offers alternative activities to get involved with whilst you're waiting for the fights to start. It's got pool, ping pong, a boxing machine and a dancefloor. Plus, there's a decent outdoor area for when those summer nights really get going.
Moving North of the river, Belushi's is a sure-fire bet to please everyone. Situated in Camden, it has its own version of all the best bar food, as well as some pretty nifty happy hour offers. There are Belushi's all over the city, so if you find yourself as far outside the centre as Greenwich or Shepherd's Bush you'll still be able to watch the fight.
If you find yourself near the Queen's London residence (that's Buckingham Palace to you and me), then Greenwood is a classy establishment showing UFC fights. The kooky décor and extensive wine list identify a different class of sports bar – in fact, they refer to themselves as a sports lounge. Fancy! Despite the high-class surroundings, it has a great atmosphere and is a solid option for a place to watch the fight.
Wherever you end up watching the fight, whether it be a swish London sports bar or your mate's front room, you're guaranteed a riveting watch. UFC draws fans from all different disciplines and from all over the world, attracted by the fast paced action and high stakes.
Although it is notoriously difficult to find decent venues in the UK where you can watch UFC fights, hopefully this list has helped to point you in the right direction. After all, once that action starts on screen your surroundings will start to fall away as you're pulled into the most dramatic and provocative sport out there at the moment.