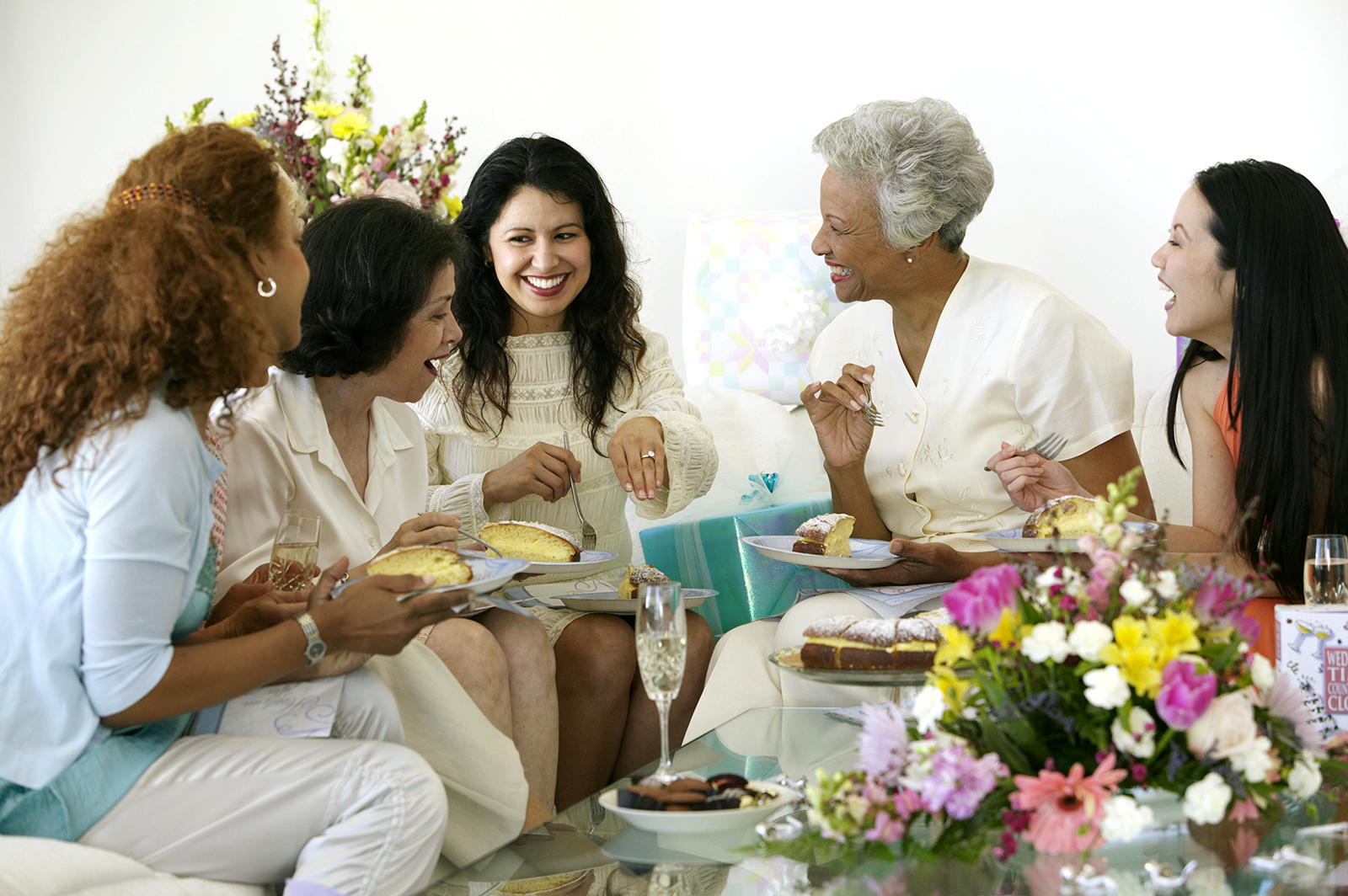 The question has been asked, and the answer's yes. You've gotten an engagement ring that you're happy with, and you want to party! It's time to start thinking about food.
An engagement party can be a tricky thing to plan for. Ideally, you'll only have one engagement party in your life – but the celebration might have already taken a backseat to your wedding plans. You won't have the luxury of tradition to fall back on, but you'll still want to put on something special enough to mark the occasion. Let's take a look at a few sure-fire crowd-pleasers that are easy to serve.
For starters and mains
Bruschetta is a classic Italian starter that's easy to throw together. If you don't feel like making the bread yourself, then you might go for something store-bought – it's the toppings that'll really make a difference. You might go for the classic combination of basil and tomato, or you might go for salmon and hollandaise sauce. 
Stuffed mushrooms are a great way to get plenty of flavour into a neat-and-tidy package. They're bold enough to soak up more intense cheese and pine-but flavours, but they're more suited to a sit-down plate than the miniature toast-bites we've already mentioned.
Antipasti is a traditional starter – it's the stuff that arrives before the meal, literally. Traditionally, it comprises a platter of olives, cheeses, breads and dried deli meats. The advantage here is that it's easy to prepare well in advance, and to serve cold. 
For Dessert
After you've gotten through the meal, it's time to maintain the same high standards. Too often, desert is a mere afterthought – but this is a special occasion, so it's worth pushing the desert that little bit further.
That needn't mean making things difficult, however. Chocolate-coated strawberries are a great and easy solution. Simply take the freshest strawberries you can find, and dunk them in some tempered chocolate. If you want something communal, might go for a chocolate fondue instead. Either dunk strawberries, or dunk marshmallows. You don't need a special fondue kit to make it happen, but it certainly helps.
If you'd prefer something a little sharper and more impressive, then you might go for berry tartlets. Pick something seasonable, and make sure that you apply a dusting of fine sugar.
To Drink
To tie everything together, you'll want to serve some extra-special booze. This might mean champagne punch, mimosas, or it might mean learning a few classic cocktails. Present your guests with a menu, and make their favourites between courses. Vodka martinis are easy to put together, as are cosmopolitans. Don't skimp on the ingredients – a cheap vodka will make for a tasteless vodka martini. If you have guests who don't drink (or have to drive), then make sure they aren't an afterthought – get some non-alcoholic cocktails stocked up for them, too.