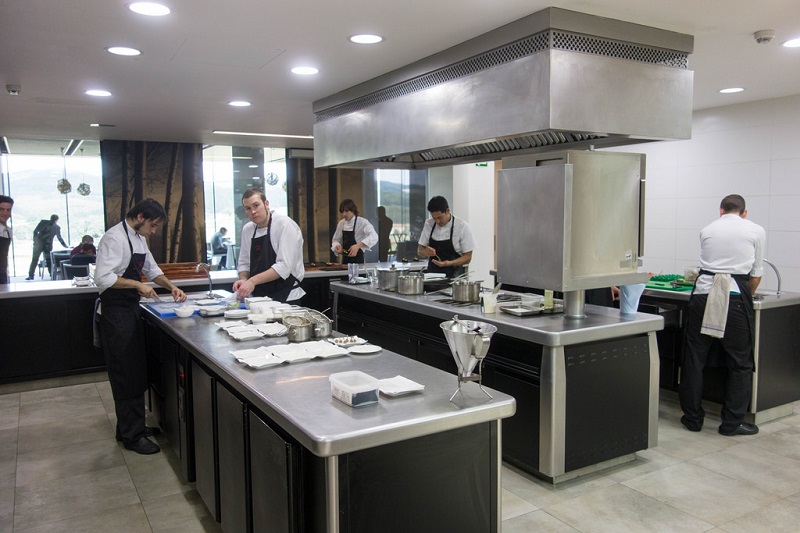 The luxury private jet media group, Elite Traveler has been working in association with Grey Goose in order to announce a list of the world's best dining destinations. The results have been obtained from the sixth annual poll of the readers of the publication. The top position has been awarded Azurmendi, the Spanish restaurant that is has managed to overtake Grant Achatz's Alinea, who has won the title for the last five years.
Atxa's Azurmendi is located in the Basque countryside in which they source all their produce as well as their traditions. Last year the restaurant was named the second best and it is thought that the award will act as a decent step forward for the Michelin star restaurant.
Elite Traveler's rankings also recognised restaurants in the US, the best performing country in the world with 24 restaurants making the list including previous winner Alinea, who was runner up this year. Five of the top 10 restaurants are located in the US. These restaurants include: Eleven Madison Park, which came third; Per Se, who came 5th; The Restaurant at Meadowood in 8th place, and Le Bernardin in 9th.
Other restaurants making the list includes The Fat Duck; a restaurant run by famously inventive chef Heston Blumenthal. The Fat Duck was the highest entry for the UK, and was the world's highest new entry by reentering the rankings this year in 10th place. Dinner by Heston Blumenthal was placed in 15th position and Restaurant Gordon Ramsey came 22nd. The Nottingham based restaurant Sat Bains made its debut on to the list in 94th position.
Other than the rankings to find out the best dining spot in the world. Elite Traveler and Grey Goose also announced the winner of the Lifetime Achievement Award, which this year went to Joel Robuchon. Joel's restaurants Robuchon au Dome and Joel Robuchon Las Vegas both featuring on the list this year in 6th and 96th respectively. Also the Rising Star award was given to Dominique Crenn, the Sn Francisco based chef whose restaurant Atelier Crenn debuted at number 78.