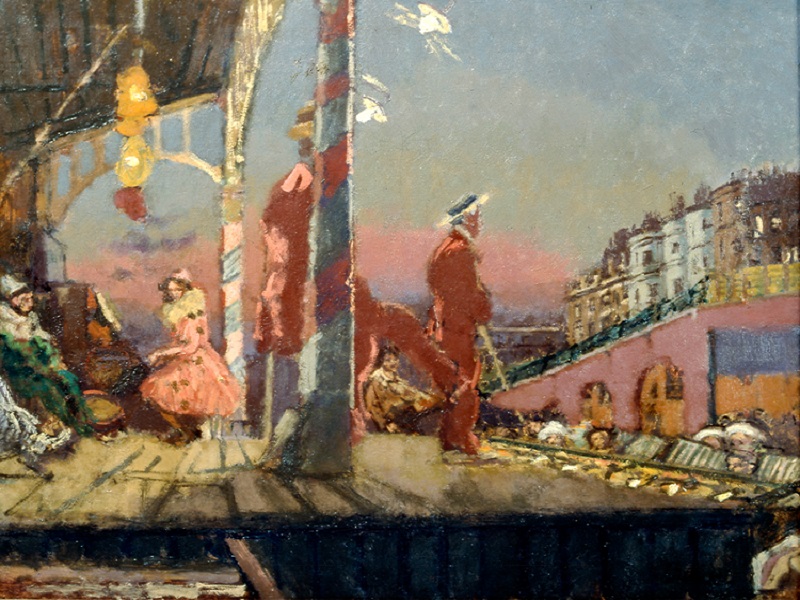 September will see East London Group return in the Nunnery Gallery with a new curation of paintings by the writer and broadcaster Michael Ronsen and Emma-Louise Williams, the film maker and radio producer.
There have been Thirty five exhibiting members of the East London Group. The se members included Walter Sickert, Phyllis Bray, William Coldstream, John Cooper, Elwin Hawthorne, the Steggles brothers, Henry Silk, Albert Turpin and Brynhild Parker. These exhibiting members are from the East London Group's history through the 1920s to 30s.
The group is made up of ordinary working men and women who attend art classes alongside their day jobs. The intention of the East London Group was to get everyone interested in art, and show it was not just for the upper classes or privileged. The East London Group celebrates art representing an urban and diverse environment. The group was most known during the inter-war years, often exhibiting alongside better known artists such as Mark Gertler.
The East London Group also had famous supporters such as Samuel Courtauld and Arnold Bennett which allowed the group a great deal of success. The artists within the groups were celebrated and their non-artist background was widely advertised.
The new exhibition will show previously unexamined material which brings new information about the group's members as well as their depictions of the changing London environment. Other pieces that will be displayed at the new Nunnery Gallery exhibition will be previously un-exhibited Group artefacts. These include posters, political pamphlets, notebooks and sketchbooks. The artefacts going on display haven't been seen in 70 years and will be on display alongside the paintings to give a contextual overview of the Group's members.
The exhibition is open for Private Viewings on Thursday 28th September between 6-9pm. The public exhibition will run from the 29th September until the 17th December 2017. Hopefully this rediscovery of East London art will be a success.