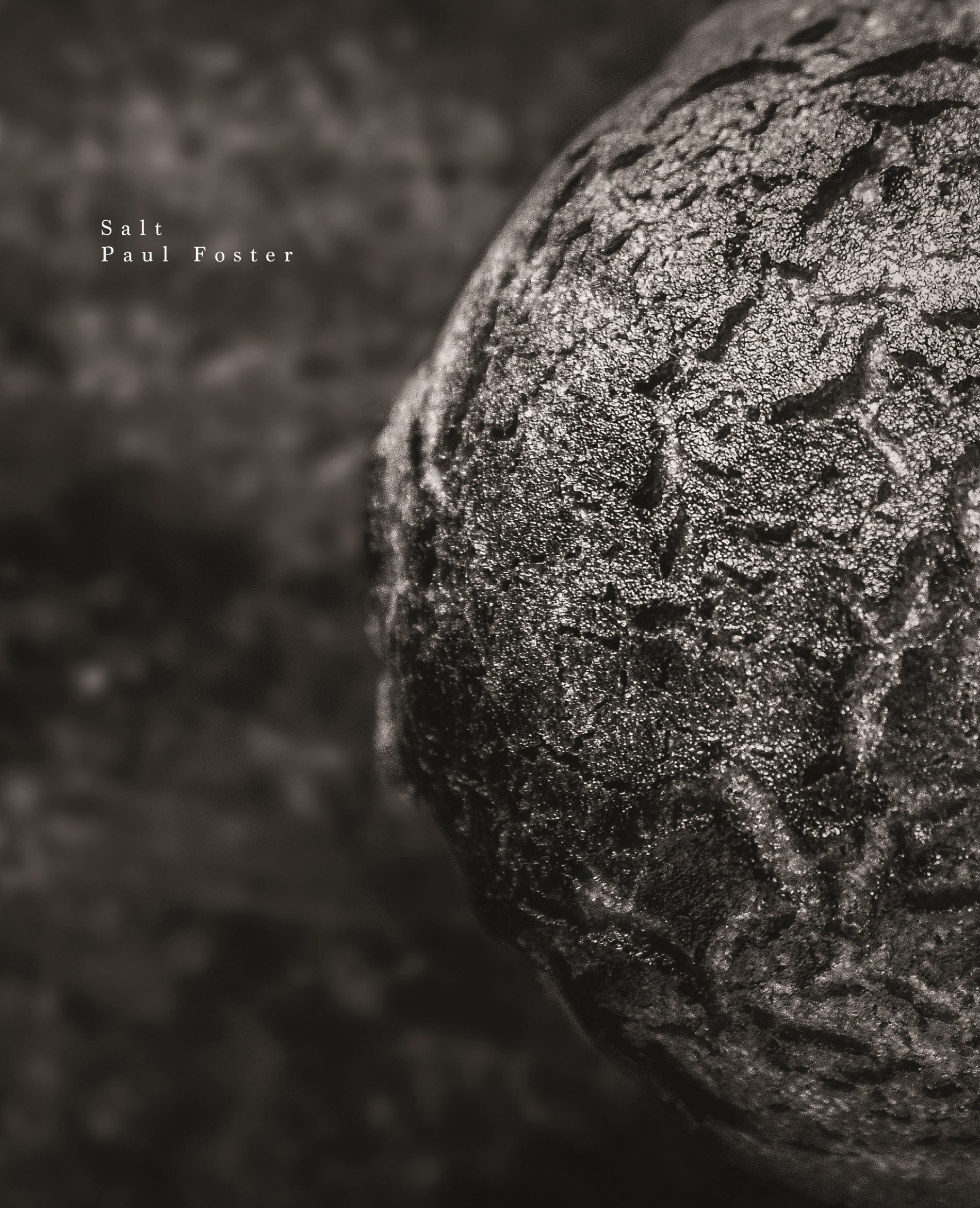 Michelin star chef Paul Foster will debut his first cookery book, Salt, this November. A foreword by Sat Bains, a crowdfunding journey to open his inaugural restaurant and 40 thrilling recipes that span the four seasons, the book will be an inspiring read.
Available to buy from the 12th of November, just in time for Christmas, Salt by Paul Foster is the fulfilment of a promise. In February 2016 he left his position at The Dining Room at Malory Court to crowdfund his own restaurant through Kickstarter. He achieved his target of £100,000 by March, opening Salt in Stratford-upon-Avon a year later. He made a promise to his 605 backers that he'd create a book, showcasing the restaurant's journey along with a range of beautiful recipes.
The cookery book spans 288 pages, starting with a foreword by two Michelin star chef Sat Bains. Further on, Salt features 40 recipes that are visually spectacular, intelligently designed and bursting with flavour. Ideal for competent home cooks, foodies and chefs, Foster has hand-picked 10 of his favourite recipes from each season.
Autumn highlights include deer tartare with salt baked swede, BBQ mayonnaise and rye bread crumb, alongside cured John Dory with cep ragu and pickled girolle mushrooms.
Winter features Cotswold hogget shoulder with charred hispi cabbage and pickled mushrooms; and chocolate, Jerusalem artichoke caramel and yoghurt sorbet.
Spring dishes include caramel braised lamb scrag with lamb rump and curried cauliflower puree, alongside roast and raw hand-dived scallop with braised seaweed, apple and radish.
Summer delights include lightly pickled mackerel with a selection of English tomatoes and crispy wild rice; and meadowsweet dressed raspberries with baked yoghurt, pistachio cake and goat's milk crisp.
The book also features 13 chef and supplier stories from a number of notable names including Daniel Clifford, chef and owner, Midsummer House; Tim Allen, chef owner, Tim Allen's Flitch of Bacon and Peter Sanchez, chef owner, Casamia, who share their most memorable dining experiences.