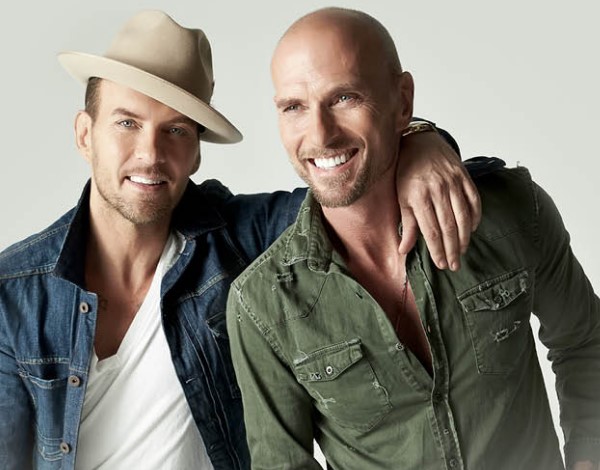 We are happy to announce that FEAST Magazine will be offering two tickets (on the guest list, rather than physical tickets) to see Bros at the Newcastle Metro Radio Arena on the 22nd of August. Entries can be completed on social media and we encourage everyone to enter for a chance to win!
Check us out @FeastMagazine1 on Twitter and Instagram!
Closing Date: 31st of January.
—————————————————————————
BROS Will BOSS 2017
Two London Shows At The O2 August 19th & 20th
It was announced by Matt & Luke Goss that the most exciting reunion of the decade will come with their show at The O2 Arena on August 19th 2017, their first show together since 77,000 saw them at Wembley Stadium on August 19th, 1989. Demand has been unprecedented with tickets for the show selling out in seconds, breaking O2 box office records in the process. Today a full UK August Arena tour is announced.
Matt and Luke Goss have been overwhelmed with the reaction, saying: "We're so excited to play these shows, we wish it was next week," they said. "Summer can't come soon enough." Andy Copping, President of Live Nation UK Touring, also said: "This has been the fastest sell out in history for any live nation show at The O2 and is utterly amazing."
August 2017 Schedule
Sat 19th LONDON, The O2 Arena
Sun 20th LONDON, The O2 Arena
Tue 22nd MANCHESTER, Manchester Arena
Wed 23rd NOTTINGHAM, Motorpoint Arena
Fri 25th BIRMINGHAM, Barclaycard Arena
Sat 26th NEWCASTLE, Metro Radio Arena
Sun 27th GLASGOW, The SSE Hydro Arena
Propelled by their classic smash hit 'When Will I Be Famous', BROS ruled the world from 1987-1992. In that time they rewrote the pop history books. Since then both Matt and Luke have achieved tremendous success in their respective music and film careers.
Matt began his solo career in 1995 and since then has sold over 5 million albums, played a Las Vegas residency at Caesar's Palace and just last weekend headlined Wembley Arena. His current single 'Gone Too Long' is out now.
Luke is enjoying a hugely successful acting career in both film (Hellboy 2, Blade 2, The Man, Deathrace 2&3) and TV (Red Widow and Emmy award winning mini-series Frankenstein). He is currently filming 'The Last Boy' in East Sussex.
Both Matt and Luke remain friendly with Craig Logan who left the band in 1989.