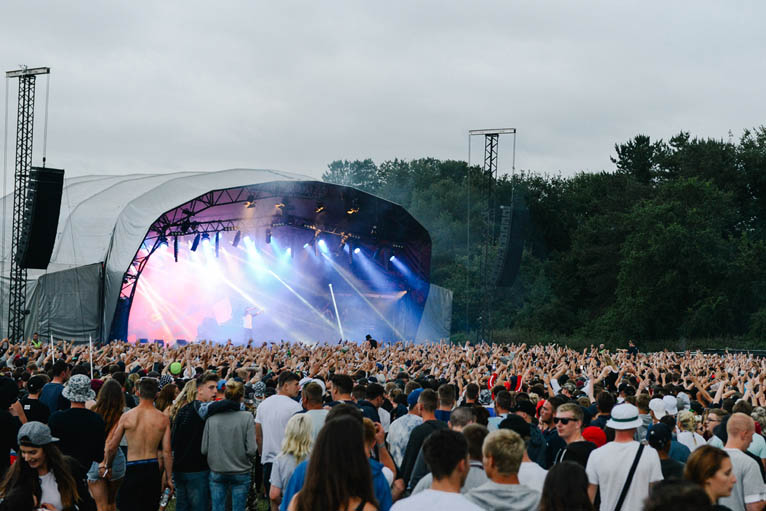 The UK's only professional action sports and music festival, NASS Festival returns next month to the Royal Bath and Weston Showground, so what can we expect from this unique festival?
Combining sports such as Skating and the BMX World Championships with music such as Grime, Rock and Drum and Bass seems like quite a whacky idea when you think about it, however NASS Festival draws in huge crowds year upon year for this wonderfully unique few days of music and sport.
Last year festival goers were treated to headline performances from electronic rock show-men Enter Shikari, as well as UK culture Clash champions Rebel Sound and US hip hop group Public Enemy, which signifies the complete variation you can expect and that's just from the music side of things.
The festival also included action from the International Pro Skate Competitions where Great Britain's Ross McGouran could be seen in action, as well as the International Pro BMX Competitions which included Australia's Logan Martin. So what can you expect to see this year at NASS Festival?
Following on from Public Enemy's impressive headline slot last year, 2016 will see American alternative hip hop group Jurassic 5 take to the stage to headline NASS this year, building on from their reformation in 2013. They will be joined by British drum and bass DJ and record producer Andy C who is behind RAM Records and Australian electronic dance music duo Knife Party who will also top the bill.
Action from the BMX World Championships will also be on at the festival, featuring BMX legend Matt Hoffman AKA 'The Condor', who is considered as one of the best vert ramp riders in the history of the sport. There will once again be International Pro Skate and BMX Competitions, where fans will get to watch the likes of Danny Leon, Kris Vile, Daniel Sandoval and Mark Webb doing what they do best.
There won't be many festivals this year where you can go from watching established British grime artists such as Stormzy and Bugzy Malone to US garage punk band Fidlar or up and coming British indie rock artist Rat Boy. Let's not forget you can fit in a bit of adrenaline rushing sporting action in between if that's what you fancy.
So if you want to experience a festival a bit out of the ordinary to the standard modern day music festival that seem to regurgitate acts year on year, then maybe NASS Festival in Shepton Mallet, Somerset is the one for you. The three day festival will run from Friday 8th to Sunday 10th July 2016.