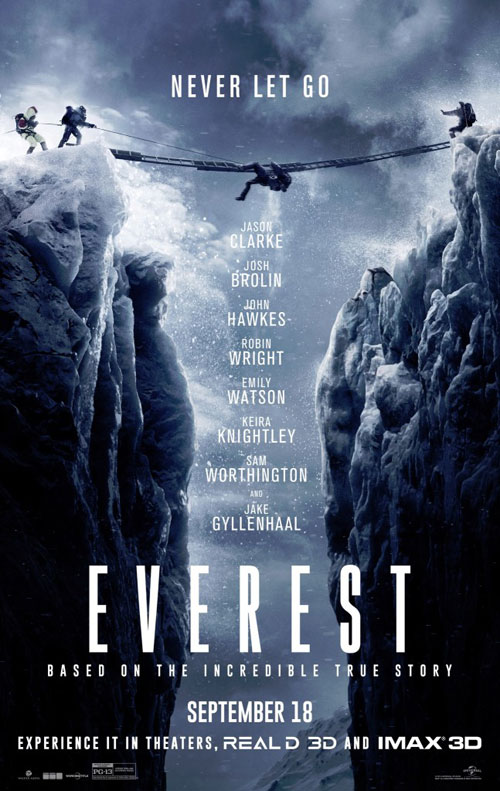 Universal Pictures' EVEREST may now be experienced by IMAX® 3D audiences one week earlier in the UK, when it releases exclusively in IMAX 3D and other select cinemas on today. The film will be released wide—including standard 2D and 3D—on Friday, 18 September, 2015.
Inspired by the incredible events surrounding an attempt to reach the summit of the world's highest mountain, Everest documents the awe-inspiring journey of two different expeditions challenged beyond their limits by one of the fiercest snowstorms ever encountered by mankind.  Their mettle tested by the harshest elements found on the planet, the climbers will face nearly impossible obstacles as a lifelong obsession becomes a breathtaking struggle for survival.
The epic adventure stars Jason Clarke, Josh Brolin, John Hawkes, Robin Wright, Michael Kelly, Sam Worthington, Keira Knightley, Emily Watson and Jake Gyllenhaal.
Find out more at Top 10 Films.