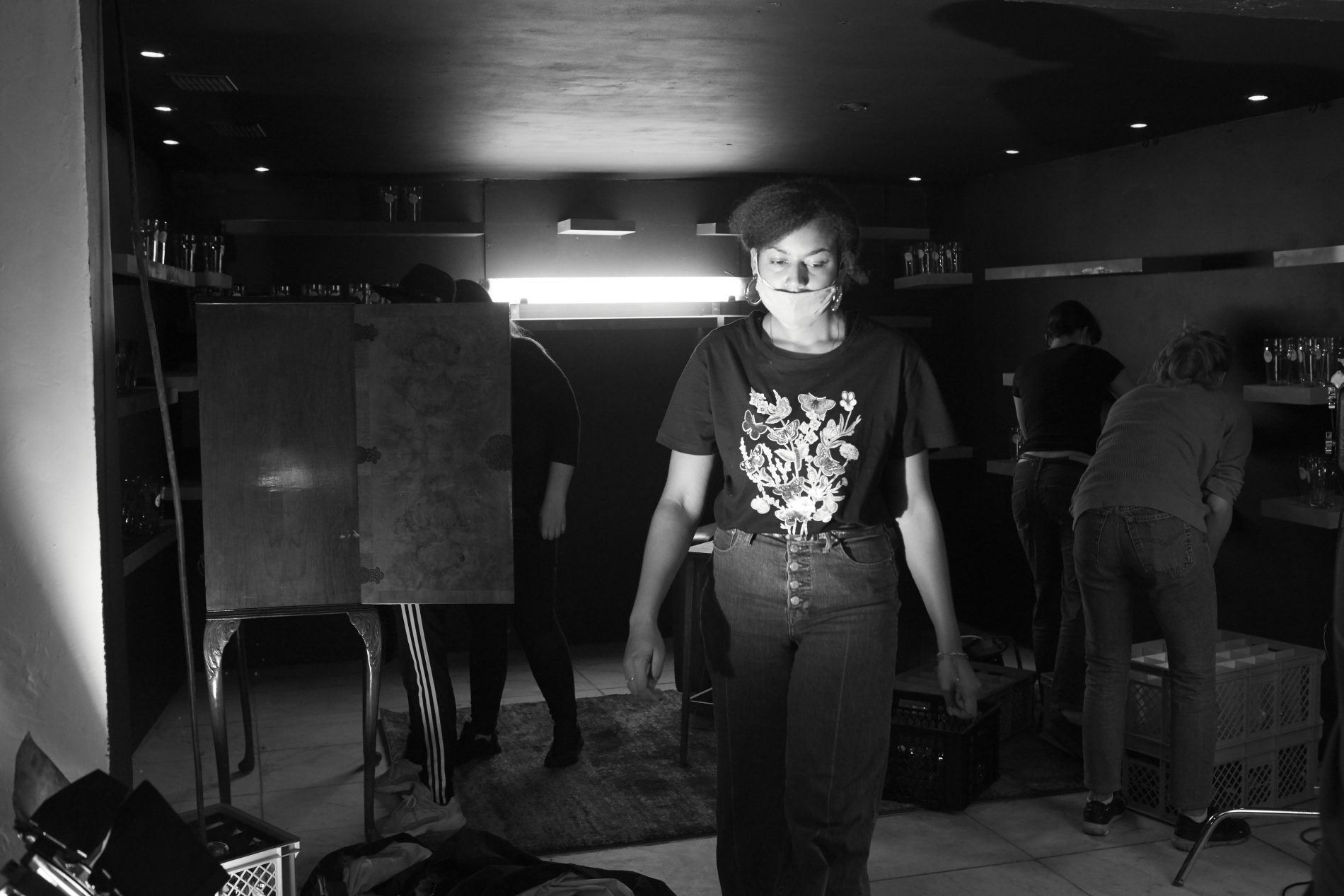 After being probably one of the first short films in production in the UK post lockdown.
It's a weekend before filming, Friday the 12th/ June/ 2020 and  Worthily Films, founded by Steve Dodsworth and Chelsea Leigh Macleod, hosted a Zoom crew call with the team. Each square on our computer, each person on the call, a carefully selected team member, creative minds that we knew had the same goal: to make something remarkable, despite the challenges.
In this article we discuss 5 points that could help you with your post lockdown film:
Research.
Worthily Films spent a lot of time researching, keeping current with all the government regulations. During these unprecedented times we knew that circumstances could change from one day to the next. We gathered a large variety of guidelines, materials and reports. The British Film Commission guidelines were the most comprehensive, so we agreed to use them as the basis for our Waiting For Time filming protocols.
Preparation.
Worthily Films invested in an enormous amount of PPE for example facemasks, hand sanitizers, antiviral sprays and wipes, disposable cups, face shields, gloves et cetera .  This allowed us to adhere to the social-distancing guidelines outlined by the British Film Commission. Worthily Films took all precautions necessary to safeguard the cast and crew.
'But everything was so well organised (PPE, hand-wash, friendly social distancing) that very soon I forgot we were filming in the middle of a pandemic.' Paul Chronnell
Communication
 A crew call prior to filming was mandatory, Worthily Films shared a presentation where we outlined all the safety protocols that we had implemented. Comfortability and caution were vital components on set. We wanted people to feel relaxed enough to work effectively whilst still enforcing all the guidelines and asking everyone to comply with the protocols.
On-set etiquette.
Locations were scouted with social distancing in mind. Worthily Films secured locations that had good air flow and enough space to have designated areas for each department.  Depending on your set, aim to have a larger location with multiple rooms as this will help you to respect the social distancing  protocols.  Ventilation is crucial- open windows and doors if feasible.  Stagger breaks as it will create minimal contact and reduce risk of infection.
 '… the teamwork was evident.' Kevin Glynn
Subsequent actions.
Worthily Films checked in on the crew post shooting. Follow up with your team to make sure that no symptoms developed after your shoot. Share information on testing,  in the case that anyone started to show symptoms. Be sure to continue checking in with everyone until the incubation stage is complete (est. 14 days at most)
'… even after wrapping, making sure to check in and let us know how we can get checked in case any of us started experiencing symptoms.'   Katie Lynch
Worthily Films are dedicated to providing safe working environments for cast and crew. Should you have any questions, feel free to contact us via our website or social media sites and we'd be happy to help.
https://www.facebook.com/worthilyfilms
https://twitter.com/worthily_films
https://www.instagram.com/worthilyfilms/