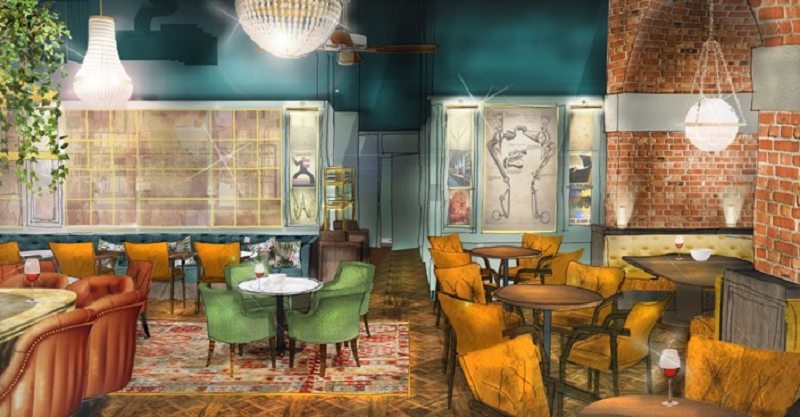 Granary Square Brasserie is a new restaurant that has been created by the team behind The Ivy Collection. The restaurant has announced that they will be opening their doors on Wednesday the 6th December. The Brasserie will be located in the centre of King's Cross and will sit in one of the capital's most innovative and exciting neighbourhoods.
The Granary Square Brasserie is being opened in a melting pot of design, technology and innovation. The restaurant will be aiming to redefine the all-day dining experience and amaze their customers with some of Britain's favourite dishes. The restaurant will offer all-day dining for residents and visitors in a welcoming place to meet as well as hang-out, eat and drink at any time of the day, seven days a week.
The restaurant will have the capacity for 250 covers and will offer a delicious menu filled with classics. Guests will be able to choose breakfasts such as Eggs Benedict or gluten-free granola as well as a range of blended juices to offer an amazingly tasty nutrient boost. Guests will also have the opportunity be able to visit for a Cream Tea or coffee and cake from the menu. Lunchtime at the Granary Brasserie will offer steak sandwiches, shrimp and scallop burgers, or a HLT, halloumi, lettuce and tomato. The relaxed lounge area of the restaurant is a perfect area to catch up with friends and family over lunch. The restaurant will also offer a weekend Brunch menu until 4pm.
In the evening, The Granary Brasserie offers a DJ for guests to enjoy cocktails and dinner. The restaurant located in the Grade II-listed building will be spectacular at night, with the cut glass pendant lights, chairs and banquettes upholstered in decadent silk and velvet. The restaurant will also feature exotic kilim rugs as well as textured wooden tables.