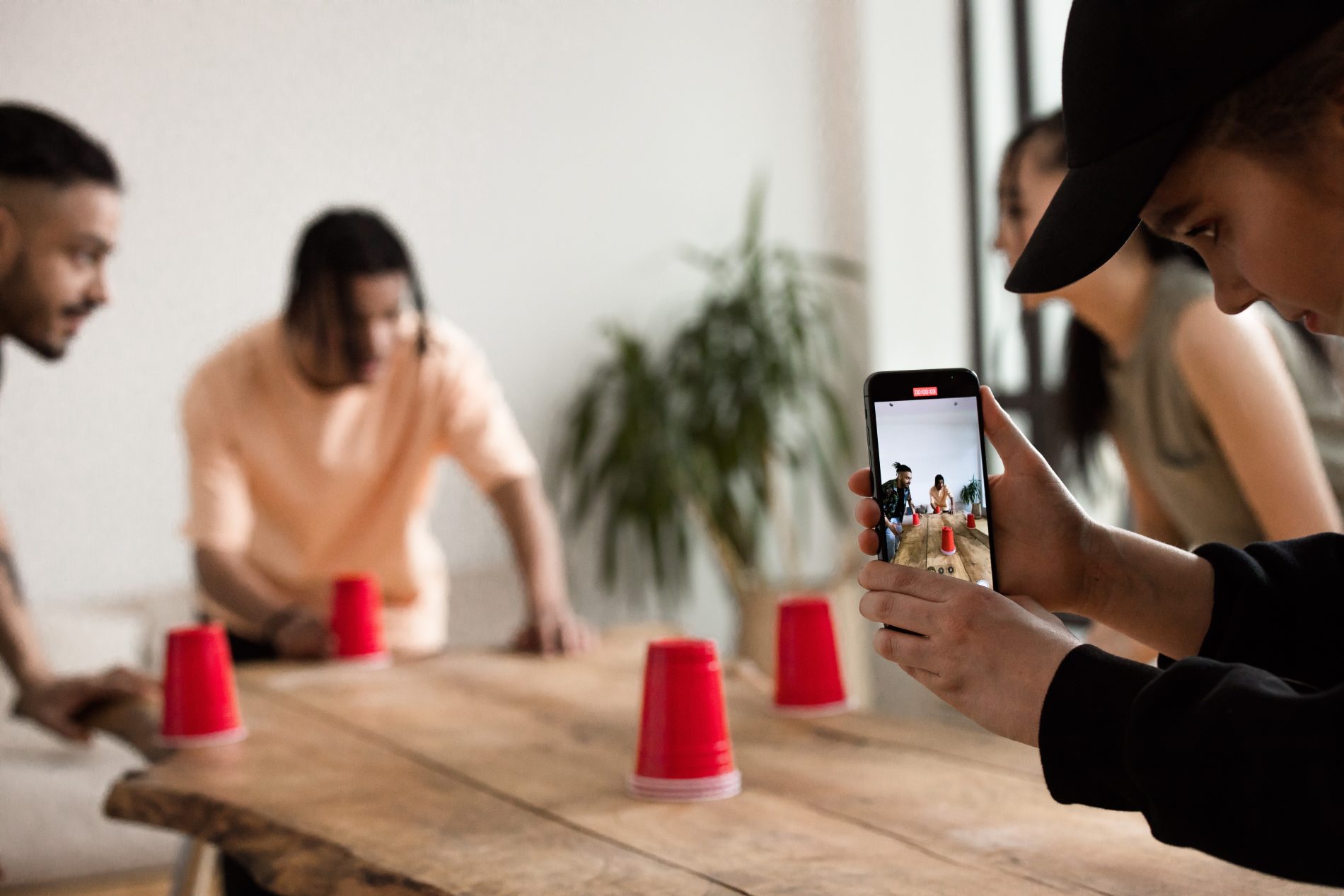 It's hard to believe that there was ever a time without TikTok. What started off as a low-key social media platform where people shared lip-syncing content, has exploded into the leading destination for all short-form videos.
These videos can be anything from funny skits and memes to educational content, tutorials, recommendations, and more.
In just four years, TikTok had accomplished what it took Facebook and Instagram 10 years to do. Yep, we're #TeamTikTok all the way.
If you're due to start university in a few weeks (congrats, by the way), you may find that TikTok will become even more invaluable to you.
Whether you're in private student accommodation in Leeds, or halls of residence in Edinburgh, there's a growing trend of university students using TikTok to share their experiences and insights.
But where to start? We've compiled a list of the best university TikTokers you need to follow ahead of starting your own journey. Grab a towel because we're about to spill the tea.
Academic tips and hacks
University might feel like one huge party at times, but it's important to remember that you're there for a reason. Uh hello, to finesse your degree!
Fortunately, there are loads of TikTokers who provide (free and valuable) academic advice, study tips, and time management hacks.
If you're struggling with something in particular, like effective note-taking, exam preparation, or juggling responsibilities, you can type what you're looking for in the search bar for instant inspiration.
#examprep has 38 million views, #unistudent has 77 million views, and #studytips has a whopping 7 billion views. '#StudyTok' is here to help you avoid those iconic all-nighters in the library.
For example, @LegallyLucy, who has over 67,000 followers, shares an incredibly strategic tip when it comes to revising for exams. No need to spread yourself too thin when there's an easier way to get a First-Class Honours, she says. Additionally, she discusses perfecting essay writing, expert organisation tips, and different exam techniques.
In a similar way, @CollegeLifeAcademy shares a handy brain dumping and blurting technique to help you better understand and retain your revision notes. With over 213,000 followers, she also posts content relating to structuring essays, effectively managing time, and toxic study habits to avoid.
Work smarter, not harder. Right?
Student budgeting and life hacks
Let's be real right now: most of the time, students are typically broke. That first student loan drops and we spend a week or two feeling delulu, like we're one of the Kardashians. And then we come crashing back down to reality.
Pot noodle for dinner, anyone?
The trick is to develop better budgeting and life hacks, and fortunately, TikTok is full of content creators who share practical tips for students on managing finances, cooking on a budget, and finding the best deals.
@28Kaira has over 6,000 followers and spends her time creating content with the aim of minimising financial confusion among students. She explains concepts surrounding money, such as passive income and overdrafts, as well as making book recommendations for budding entrepreneurs.
#unihacks has 98 million views. Across the hashtag, you'll find TikTokers like @stuniiapp (528k followers), @studyvlogloz (109k), and @simplestudentguide (18k) share critical tips and advice, including:
How to save money on your energy bills
Creating easy meal plans
Discount apps
Productivity hacks
Basic cooking skills
How to stay organised
Making friends
For example, did you know you can save time and energy by cooking two things in the microwave at once? Put your first bowl inside and then add an upside-down coffee mug beside it. Next, place your second bowl on top of the coffee mug and ta-da!
Give them all a follow and regularly check the hashtag for more uni tips and tricks.
Social and mental well-being:
There's no denying that your university journey will be stressful at times. We're not trying to scare you, it's just better to be realistic.
The ups are certainly worth the downs, however. Plus, there are TikTokers who address important topics relating to mental health, self-care, and building a supportive social circle at university.
Follow content creators like @ellaxcorr, @qutrealworld, @demelzamay, and @ exlibrisjessica and who share self-care routines and suggestions, book recommendations, healthy practices to employ, and different ways to enjoy your downtime.
State-school-educated and BAME Oxbridge student, @ibzmo, regularly shares student lifestyle advice, typically covering topics such as freshers, uni meals, and self-care guidance.
It's incredibly important that you look after your mental health while at university. A recent survey from the Office for National Statistics revealed that 37 percent of first-year students across England reported depression and anxiety symptoms.
Please, look after yourself. And if you need to lean on TikTok for support, advice, and guidance, go for it. It's what it's there for.
Thank goodness for TikTok
Don't knock TikTok advice before you've even tried it. Of course, it's worth noting that some things need to be taken with a pinch of salt (some of us have learned that the hard way), but otherwise, give things a go!
University is all about trying new things, so this feels like a great place to start.
It's also worth noting that we've barely scratched the surface with this article.
There are over 100 thousand TikTok influencers worldwide and the topics covered are endless. As well as the above, you can receive counsel for artistic and cultural expression, campus insight specific to your uni, and advice surrounding activism and social issues.
Some TikTok advice may not even directly relate to your university journey, but it could help you in other areas of your life, such as exercise, family, and hobbies.
Experiment with different hashtags and try following different TikTokers and see how you get on. Good luck