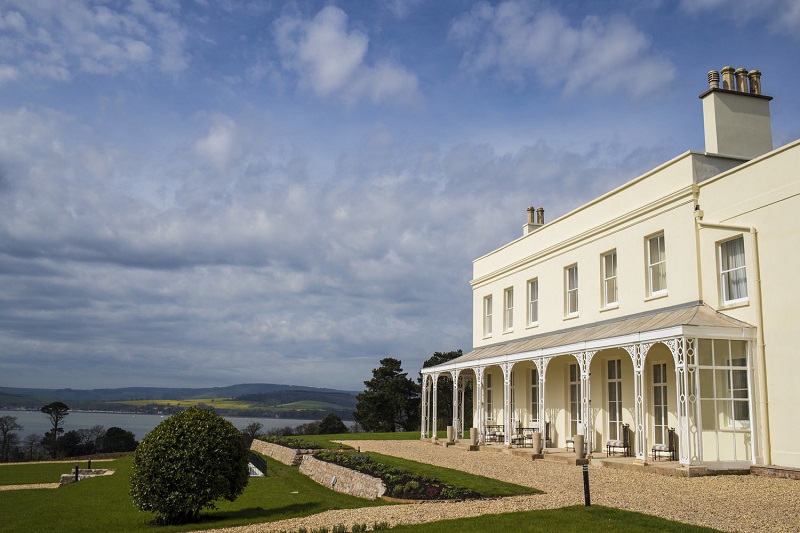 Coastal Recycling has announced the securing of a contract with Lympstone Manor. Operating in the South West of England, the leading specialists for independent recycling and waste management services has managed to win the contract for the country house hotel. Lympstone Manor is a highly anticipated development which was first conceived by chef Michael Caines MBE. Coastal Recycling will be providing a complete recycling solution for the luxurious hotel, offering their services for every department across the hotel's operations.
Lympstone Manor has been described as a luxury country house hotel that will consist of 21 luxury guestrooms in the gorgeous hotel building which itself sits in 28 acres of grounds made up of gardens and parkland. The hotel will also be offering the experience of fine dining with a menu created by Michael Caines. The recycling works that will be carried out at Lympstone Manor will include recycling and waste recovery from the kitchens, gardens and offices located on the site of the hotel.
The famous chef has said that the hotel will be working hard in order to carry out the recycling solutions in order to properly respect the amazing location that  Lympstone Manor can be found in. Coastal Recycling has offered a service that will meet the luxury country hotel's high standards and strive for perfection across all things. The thorough recycling operation put forward aligns with the hotel's target to recover 100% of the hotel's waste, with paper, card, glass, plastics, food waste, oil and green garden waste all set to be collected from the hotel.
Lympstone Manor work to offer the highest level of hospitality and Coastal have expressed their eagerness to offer the best service possible for the hotel. Coastal recycling first started working for Lympstone Manor as the location was transformed from the Grade II listed Georgian manor house by providing skips during construction. The recycling initiative is expected to launch in April 2018.