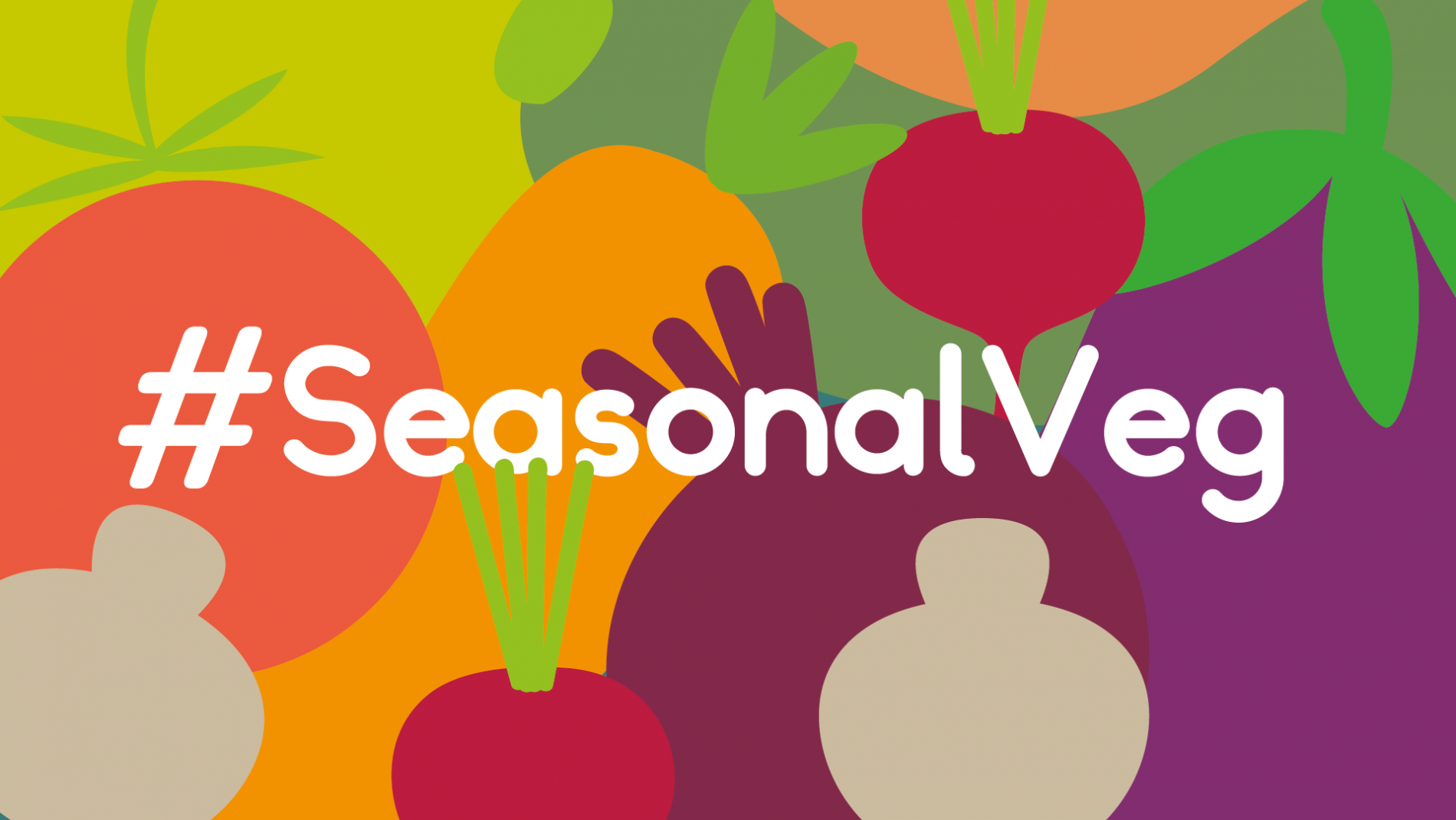 Veg Power has launched an appeal with the backing of chefs and nutritionists nationwide to get the UK eating more seasonal vegetables and support food producers at this critical time.
With pubs, restaurants, and hotels currently closed, large quantities of local seasonal vegetables are at risk of going to waste. In response, Veg Power is mobilising food writers, chefs, nutritionists, and other food system influencers to encourage everyone to eat seasonal veg, by teaming up to support the #SeasonalVeg campaign and creating lots of exciting content for their social channels.
The campaign is supported, among others by chef Hugh Fearnley-Whittingstall,  SORTEDfood, Children's Food Author Amanda Grant, and the Department for Environment, Food and Rural Affairs (Defra). It aims to swing people's choice towards the wonderful veg coming into season, support the front line food heroes working hard to bring their crops to our tables and reduce the risk of food waste during the pandemic.
Vegetables are a great source of vitamins, minerals and fibre, and are an important part of a healthy, balanced diet. Seasonal vegetables include asparagus, cucumbers, mushrooms, salad leaves, courgette, spinach, tomatoes, radishes, beetroot and others. By buying seasonal vegetables people across the UK can
Support local farmers and the national food supply chain
Support a healthy diet and help boost immunity
Enjoy the great taste of Seasonal vegetables that are often cheaper
Chef Hugh Fearnley-Whittingstall said
"We grow a wonderful variety of beautiful veg in the UK and we are just coming into the most abundant season of the year. Of course a diet big on vegetables is a massive win for our long term health – and eating seasonal veg is also a great way to support our farmers during economically challenging times. So let's all embrace the sheer goodness of the best vegetables this summer and beyond. I certainly will."
Dan Parker, CMO Veg Power said:
"Switching to a diet packed full of seasonal vegetables is one of the most effective things each of us can do to reduce the environmental impact of our food and boost our immunity and general health. We're thrilled with the huge wave of support from chefs, nutritionists and food lovers getting behind this campaign on social media."
Farming Minister Victoria Prentis said:
"From springtime asparagus to hardy winter greens, our farmers work throughout the year to produce an array of produce renowned for its exceptional taste and quality. Here in Britain we are lucky to have this abundance on our plates, and I encourage everyone to support our food heroes by buying seasonally and locally."
Amanda Grant, who will be giving expert tips on how to get children to prepare and eat lots of different veg during the campaign, says, "By showing children how to prepare vegetables you're teaching them new, useful life skills, as well as helping them to learn about what's in season and relax around vegetables. Children are much more likely to eat a carrot they helped wash or peel, and when you're in the kitchen with them it's also a great opportunity to encourage them to try the veg in season this month."