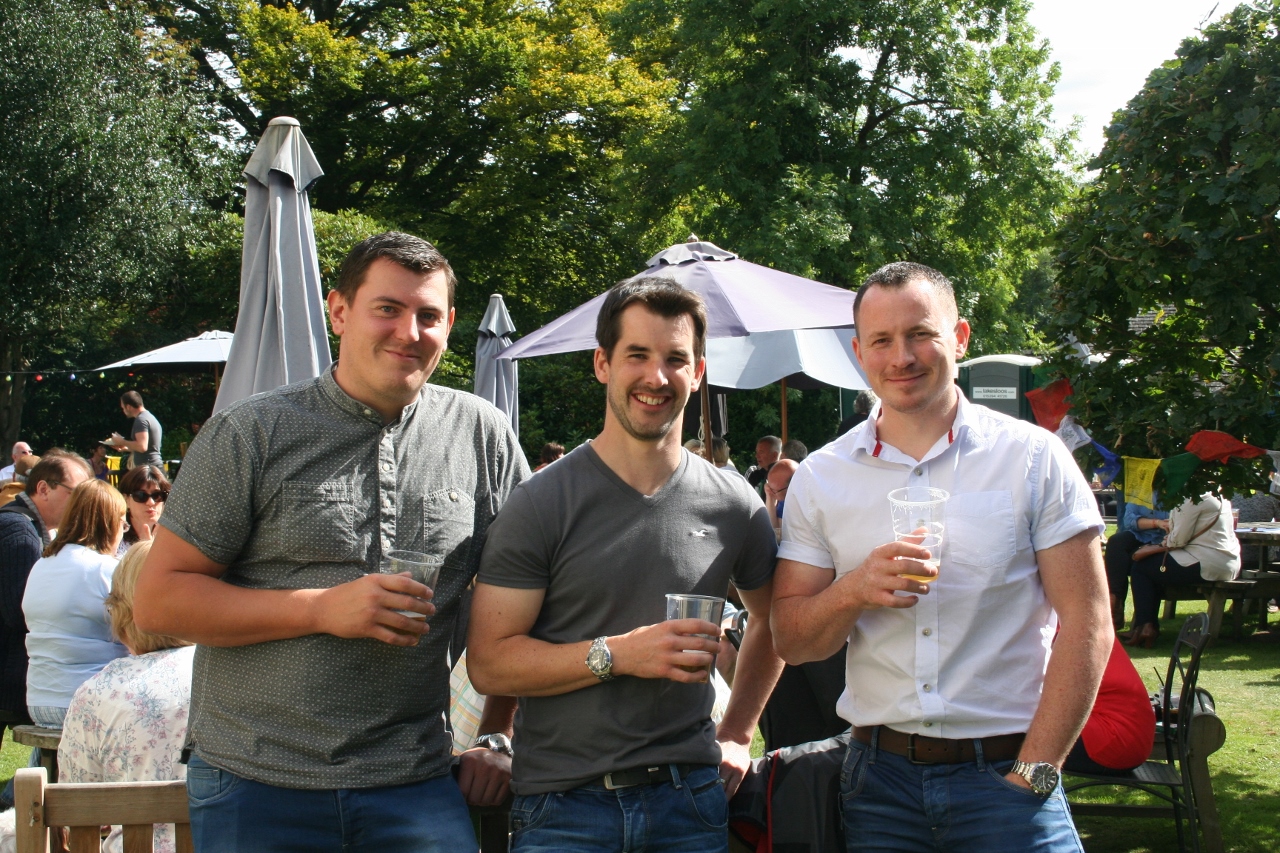 Biggest beer festival ever as Grasmere Guzzler welcomes 5000!
The Lakeland village of Grasmere has held its most successful beer festival ever, with more than 5000 visitors attending the 9th annual 'Grasmere Guzzler' event. Held from 4-6 September in the grounds of Dale Lodge Hotel and Tweedies Bar, the weekend's record numbers saw a 25% increase in visitors on last year, with sunny weather across three days attracting the crowds.
More than 100 craft ales and world ciders were on offer from the likes of Hawkshead Brewery, Allendale Brewery, Magic Rock Brewing, Fyne Ales, Tiny Rebel and Hardknott. 30 musical acts performed across the weekend with John Dawes, Jack and Paddy, Molly Warburton, Scrogan's Run, King Ider, Jabba the Funk, Olivia Fearn and Sad Eyed Puffins keeping visitors entertained. On Saturday, families enjoyed free face-painting and the talents of local story teller, Taffy Thomas, with many visitors having attended past 'Grasmere Guzzler' events.
The 'Grasmere Guzzler' beer festival started in 2006, offering 8 craft ales and receiving just 100 visitors, so the increase in numbers is very encouraging, as Tweedies' director, Alex Goodall explains:
"We are absolutely delighted by the success of this year's 'Grasmere Guzzler' beer festival and are stunned by the sheer volume of visitors" he said. "Many attendees were repeat customers, some of whom have attended every year and we've already taken bookings in the hotel for next year's festival from 2-4 September – our 10th anniversary. With such an increase in visitors and the sun shining all weekend, we have much to live up to in 2016!"