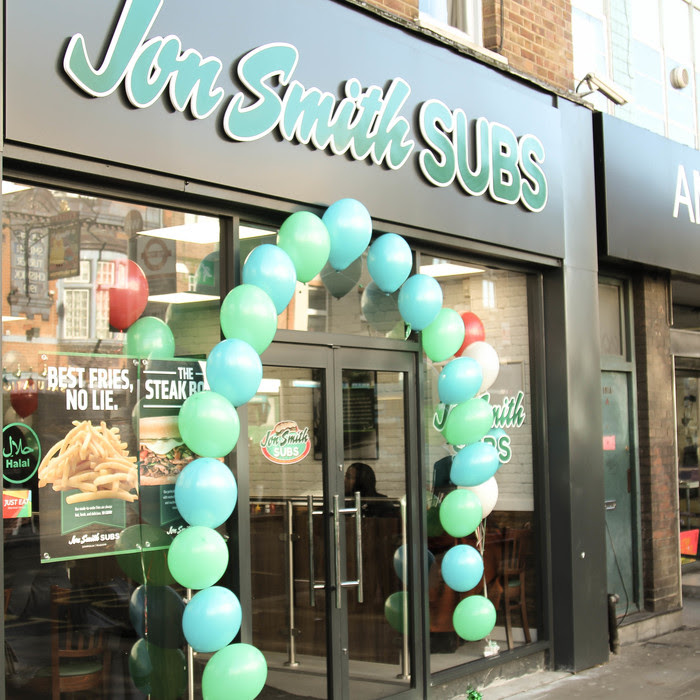 The popular American sandwich chain, Jon Smiths Subs has opened its first ever UK location in Hammersmith. The cult sub slingers have 35 locations across the USA and have now set up shop in the vibrant west London neighbourhood to show city diners exactly why the classic American sandwich is such a Stateside staple.
The King Street store will be the American icon's UK flagship, serving up delicious, mouth-watering and fresh off the grill subs with all the trimmings. The brand is known in America for serving up the finest authentic subs in generously sized portions. All food is cooked fresh to order including fries and the freshly baked in store cookies.
The new Hammersmith menu includes the grilled steak and chicken subs that has made the snack chain so popular in the US, with all meats marinated overnight to make them extra tender and tasty. Subs like the famous marinated sirloin steak sub, giant deli subs and the grilled chicken subs are accompanied by farm fresh vegetables and served up on Italian-style and whole wheat sub rolls.
"After much searching for the perfect location for the first UK store, we finally decided on Hammersmith. We think it is the idea spot to launch the Jon Smith Subs UK flagship store as it is a busy and vibrant area, situated in the heart of London. It is home to a diverse and exciting community and is easily accessible to the residents of all the surrounding boroughs. Hammersmith is also home to numerous office blocks and prosperous businesses making it the obvious choice to start the Jon Smith Subs UK journey," said owner, Omar Al-Magribi.
"Jon Smith Subs is very well established in the USA and has been operating since 1988. As a result of their huge success in the States, they have begun to franchise out internationally with stores now rapidly popping up all over the globe. One of their most recent international stores was in Portugal. We are confident that Jon Smith Subs will be a huge hit here in the UK and can't wait to show the people of Hammersmith what an authentic American sub really tastes like," he added.