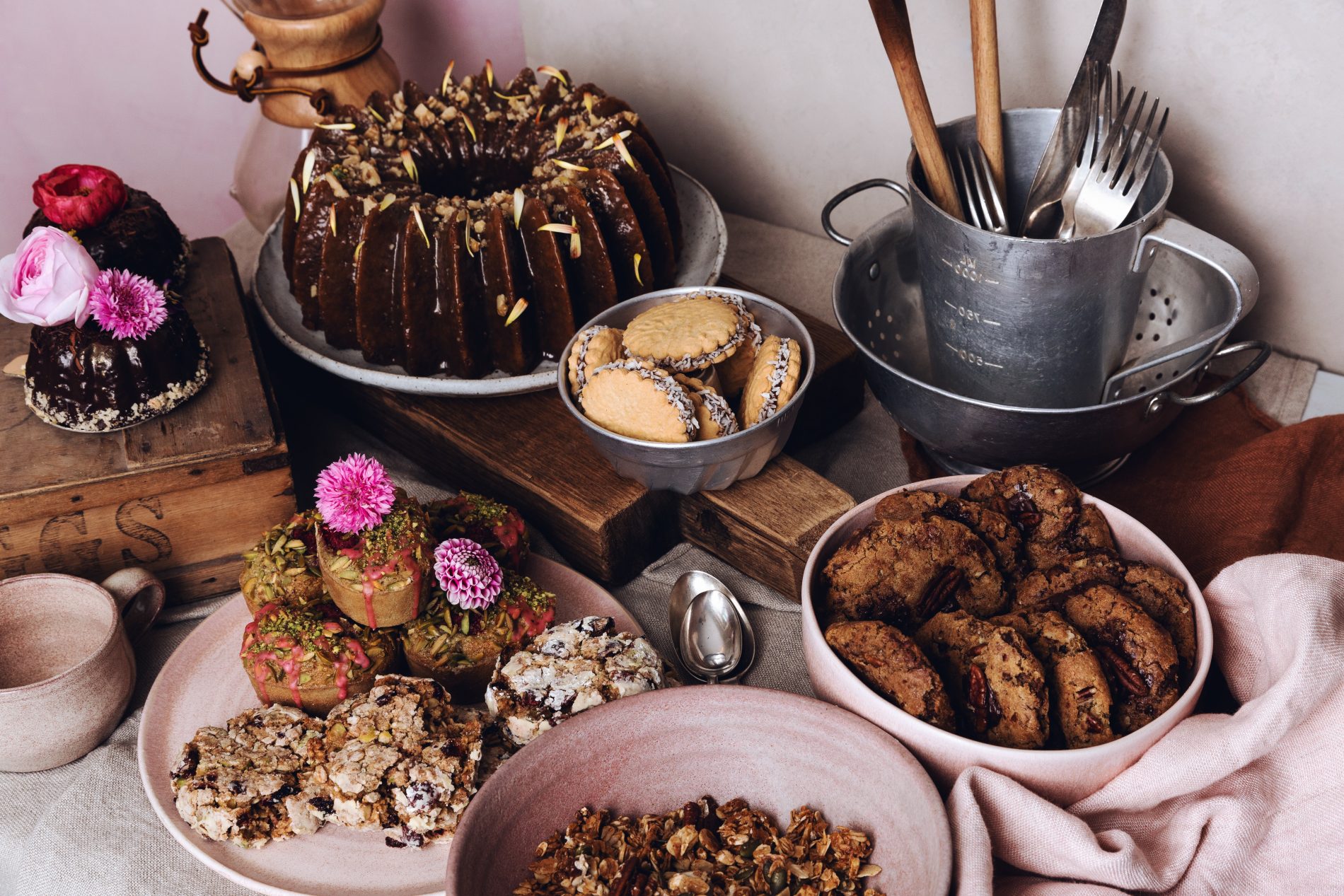 Launching in September 2019, Mama Fuego is an architecturally-designed two storey day-to-night drinking and dining destination located at The Tide in London's most dynamic new creative neighbourhood, Greenwich Peninsula. The venue features a 70-cover restaurant, Milk-Bar, Sunken Lounge, open bakery, private garden overlooking the river and exclusive after-hours drinking dens. 
The Tide is London's first cultural linear park running alongside the Thames, and is created by the co-designers of NYC's High Line, Diller Scofidio + Renfro. When it opens in July 2019, it will offer a landscaped route for running, walking and meditation with free-to-view public artwork including large-scale sculptures by Damien Hirst and Allen Jones. Mama Fuego is set to be the go-to destination for dining and drinking alongside this exciting new riverside park.
With 700 square metres of space and 300 covers, the venue will have a members-club feel, with a glamorous yet inclusive atmosphere and a plethora of exciting spaces for guests to explore and discover from morning to evening.
Mama Fuego is the result of a creative partnership between mother and daughter team Lynette and Cloe de la Vega, known for their architectural hospitality group Banksia & Co (www.banksiaandco.com). The opening of this venue, the pair's ambitious second site, is hotly anticipated, after the successful launch last year of their first UK venture, coffee house and kitchen Abuelo in Covent Garden.
Drinking & Dining
An emporium of discovery, Mama Fuego will redefine the 'local' with different social, drinking and dining spaces through which guests can move and experience throughout the day.
Start the morning with Abuelo coffee and cake in the Milk-Bar and Conversation-Pit, meet friends for lunch in the Dining Room, followed by a workshop in the Bakery, hide away in the Snug, then stay late into the night for cocktails and live music in the Triangle Bar.
Milk-Bar
The Milk-Bar is housed in the main entrance of Mama Fuego, bringing the fun, neighbourhood vibe of Australian cafés to Greenwich. Originating in the suburbs of Sydney, milk-bars were family- owned and run, 'mum and pop' cafés that served informal food and drink. They were truly interwoven into the fabric of their communities and were the 'go-to' spaces for local residents.
The Milk-Bar will serve daily made goods from the bakery, including beautiful floral cakes, Matcha and Charcoal soft serve ice cream, Tim Tams and Caramello Koalas.
As well as enjoying inside, the Milk-Bar counter offers plenty of takeaway options; the perfect pit- stop for local residents to pick up their morning coffee from 7am each day.
Mama Fuego takes its coffee menu from sister venue and cult Covent Garden coffee house, Abuelo. Single origin, organic, Central and South American beans are combined with the world- renowned Australian coffee technique to provide a truly special coffee experience. The team work with a British roastery partner, overseeing the process to get the right flavours for their single origin coffees.
The baristas are trained with a very specific technique for every step of the process, whilst using a state-of-the-art Slayer coffee machine and Mama Fuego's own 'custom' technique of extraction time, temperature, pressure, grind and milk, for a unique and delicious cup every time.
Dining Room
The 70-seat all-day dining room at Mama Fuego serves a new take on Australian-style food, with a focus on quality, organic produce and a relaxed, buzzing atmosphere.
An open kitchen allows guests to interact with the team of chefs. A stone fireplace provides a space to gather.
The dining room features a hydroponic cress and edible flower farm, used by the chefs, bakers and bartenders in their daily dishes.
The restaurant offers a variety of seating options for parties of all sizes, from a communal banqueting table, to cosy sofa areas that are perfect for an intimate dining experience.
Sunken Lounge & Conversation Pit
The Sunken Lounge and Conversation Pit is set slightly below floor level on the ground floor and is a space where guests will want to linger, purposefully designed to encourage a social experience.
The sunken lounge is bordered by bespoke zig zag timber panelled screens, with upholstered seating snaking organically through the kidney-shaped space. The centre point of the lounge is a large, suspended fireplace, with a flue reaching up the double height of the venue.
The alcove snug that adjoins the sunken lounge has a welcoming, Australian home-kitchen vibe, with timber cabinets and a huge, four and a half metre-long stall bench.
Bakery
The bakery is situated on the second-floor mezzanine level. An inviting, open space, from here guests can watch as Mama Fuego's bakers create delicious patisserie, cakes, breads and pasta whilst enjoying the mouth-watering smell of freshly made treats. Guests can also takeaway items from the counter.
The Head Baker will host baking classes and workshops, and the seating area offers incredible riverside views of the Capital, and Mama Fuego's huge central fireplace on the ground floor.
Sustainable timber floors and island benches give a country kitchen feel. As day moves into evening, the space transitions with ambient lighting and the counters become ice wells and the space serves a craft drinks menu.
The Triangle Bar
The Triangle Bar at Mama Fuego has a fun, late night vibe and houses the beautiful copper-still gin distillery on the second floor of the venue.
The triangular tap room serves draught beers and small-batch, craft cocktails on tap, created in collaboration with One Point Eight.
A bubble shaped wall-hung fireplace – the first of its kind in the UK – is a stunning focal point within the Triangle Bar.
The space features copper distillery stills, an upright 100-year old piano, a fireplace and vintage 60s and 70s plush sofa seating in tonal green velvets.
The Triangle Bar will be available for private hire and is the perfect intimate space for parties and gatherings. Guests will also be able to order food downstairs from the all-day restaurant.
The Garden
Guests may drink and dine on Mama Fuego's stunning terrace overlooking the river Thames with London cable cars floating through the skyline.
During the warmer months, parilla dishes will be served, barbecued in front of guests, using traditional South American techniques.
The Tide Location
Situated directly opposite the O2 arena, just a two-minute walk from North Greenwich tube station on the Jubilee Line, Mama Fuego is easily accessible by train or by boat.
The venue is housed at The Tide (www.greenwichpeninsula.co.uk/the-tide): a new riverside destination for art, design and wellbeing, which will open its initial 1km of its 5km park in Summer 2019.
With elevated walkways that flow through social and cultural 'islands', including sunken gardens and giant sculptures from some of Britain's most acclaimed artists, including Damien Hirst, there will also be a communal 27-metre picnic table, meditation spaces and waterfront terraces. The Tide is a celebration of art, design and community in this exciting, expanding neighbourhood.
Design
Mama Fuego's interior channels the sultry sophistication of the 1960s and 70s, taking inspiration from the iconic set-design of the James Bond and Pink Panther films of this era.
Mama Fuego is designed to transition effortlessly from day to night, from a relaxed breakfast and brunch venue to a playful, evening destination. The venue's colour scheme follows this progression; as guests move upwards through the two-storey space, the warm palette of Australian timber, ochre, deep oranges and reds on the ground floor shift to darker hues of green and stone upstairs.
With the Founders' strong architectural and design background, there is a meticulous attention to detail: both aesthetic and functional. Lynette designed the impressive Tasmanian black wood banqueting table that was made in the group's Sydney workshop, with its beautiful turned legs placed centrally, to seat as many guests without interruption.
The team have incorporated vintage interior elements to the new building, such as an one hundred year old piano, a vast Seventies green velvet sofa from Amsterdam, as well as nods to their Antipodean heritage with sustainable timber screens, flooring and furniture.