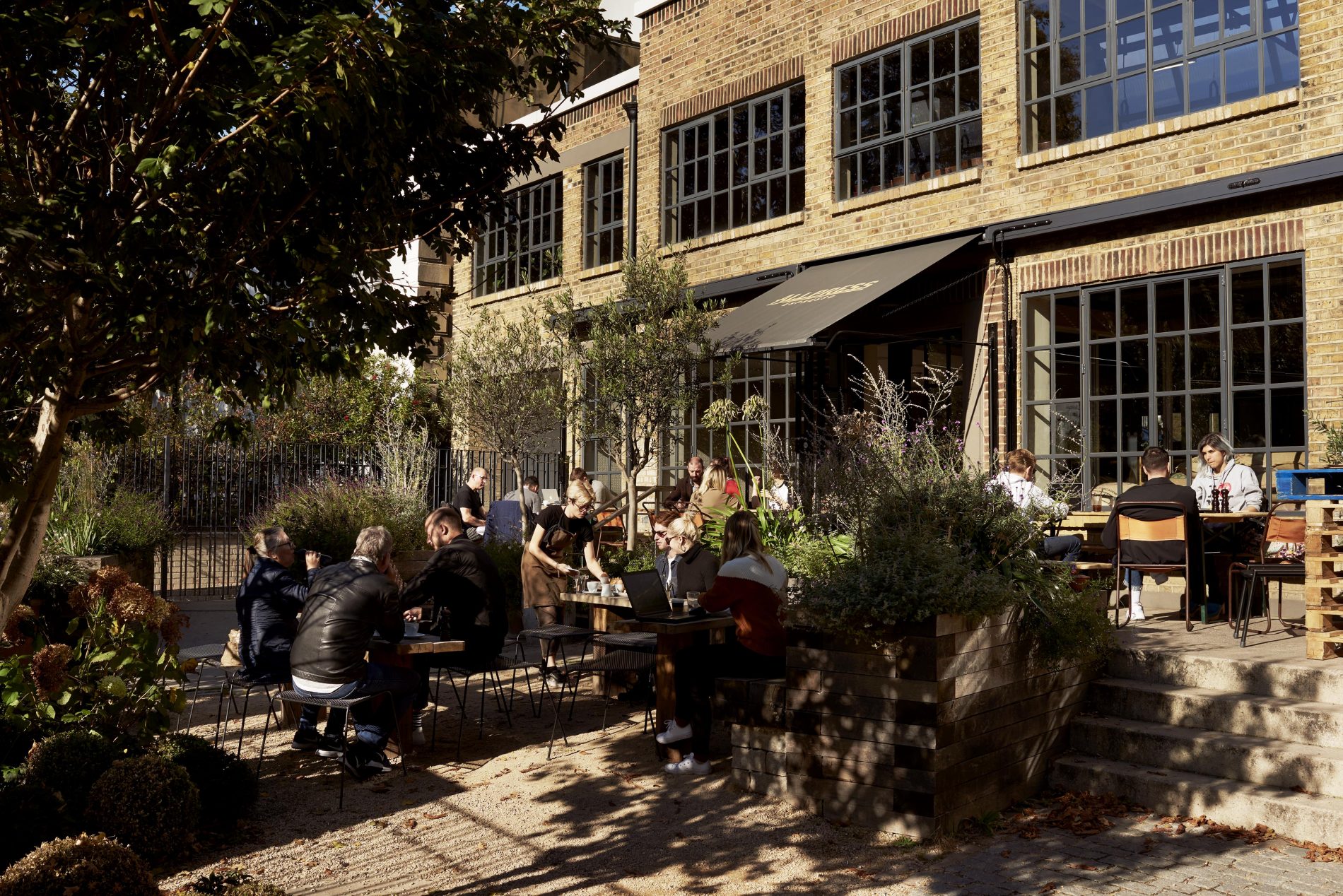 Allpress Espresso will be teaming up with some of the most respected names in food and drink this summer to mark their 30th birthday, in a new exciting series titled Allpress Lates. The series of free to attend, one-off weekend events will showcase old favourites and new creations from the likes of Mr Lyan Studio, Margot Henderson, Claire Ptak, Bad Sports, Olia Hercules, Towpath Café, Snackbar, Belles Hot Chicken, Wildflower, Three Sheets and Max's Sandwich Shop. 
Sharing in Allpress' desire to unite independent thinkers, the line-up of guest chefs and mixologists will bring fun, creative and unique events to the Allpress Dalston roastery garden, which will be open late into the evening for the first time.
Kicking off proceedings on Friday 26th July will be Regent's Canal's beloved Towpath Café. The iconic waterside eatery will bring their honest, seasonal and homely food inland and into an evening setting for one night only. Max's Sandwich Shop, which has built a cult following from their small restaurant in north east London, have devised a grilled Brindisa chorizo bun for the evening, which will be popping up on Friday 9thAugust alongside cocktails from Dalston favourite Three Sheets. Belles Hot Chickenwill be making the journey over from Australia especially for Allpress, to serve their hugely popular chicken and natural wine selected by former Noma sommelier Yukiyasu on 31st August. 
Snackbar, the former pop-up and soon to be permanent café from Freddie Janssen, will be next on Friday 6th September. Hackney's favourite taqueria and dive bar Bad Sports will bring their own unique brand of party to the Allpress garden on Friday 13th September, and ex-Peckham favourite, Wildflower, will serve a menu of fresh vegetarian and vegan food on Friday 20th September. To finish the series, fellow New Zealander and acclaimed chef Margot Henderson of Rochelle Canteen and renowned Californian baker Claire Ptak of Hackney's Violet (and baker of the last Royal Wedding cake for Prince Harry and Megan Markle) are partnering for a special grand finale on Friday 27th September. Plus, from 9th August and onwards at all the Lates, Allpress will be serving the ultimate Tennessee Nitro Espresso Martini, created by Mr Lyan Studio and Jack Daniels, using Allpress cold brew coffee.
Alongside their summer Lates series, Allpress will be collaborating with sustainable food brand Knuckle, who will bring award-winning chef and cookery writer Olia Hercules to the café for a ticketed supper club on Friday 2nd August. Additionally, Alex Hely-Hutchinson of Covent Garden's much-loved 26 Grains will host a one-off ticketed event on Thursday 29th August. 
The Allpress team comment: "Allpress Lates was hatched over a few wines on one of many evenings spent in the garden at the roastery. We came up with our ultimate wishlist of creatives and innovators who would be involved and the line-up has blown us away. It's a privilege to work with such an exciting group of restaurants, bars, bakers and chefs on this series of events. We're delighted to share our thirtieth birthday celebrations with them."