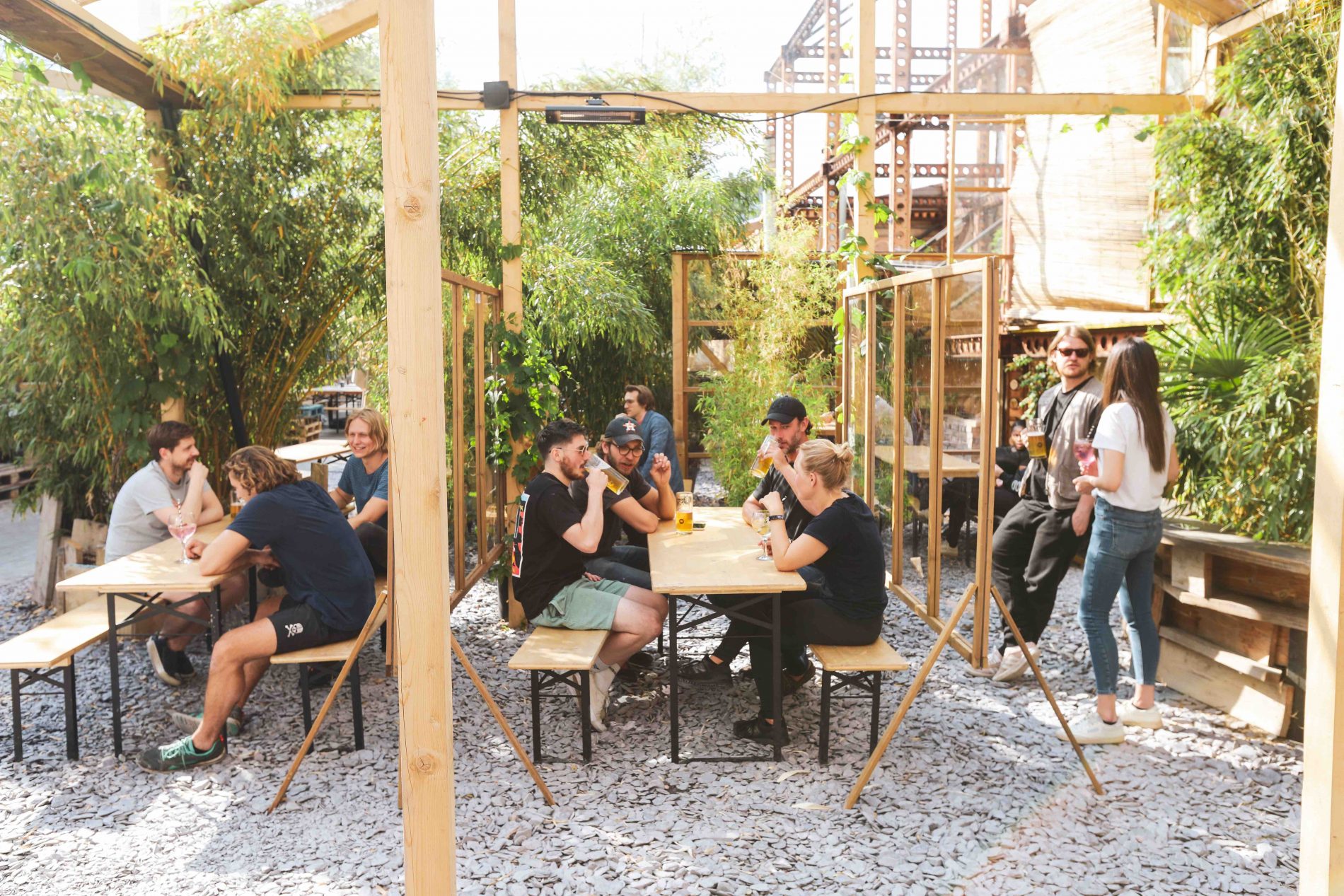 As lockdown lifts and life in London begins to return to normal, many of the F&B operators at Lendlease's Elephant Park are continuing to help provide relief and support to their local community.
Throughout lockdown, the sustainable community food market operator, Mercato Metropolitano (MM), with some support from the team at Lendlease, has been delivering bags of essential supplies to over a thousand vulnerable, elderly and isolated families living in and around Elephant and Castle in association with Age UK and Surrey Square Primary School. MM Factory, an urban and artisanal production facility, is due to open at Elephant Park later this year. As an advocate of sustainable development through local economic growth, MM will also provide training and employment opportunities for the community, in collaboration with local educational institutions. The grocery, deli and food markets of Mercato Metropolitano in Elephant & Castle remain open, with the additional offering of delivery and takeaway.
Currently trading with contactless delivery of Essentials Hampers, Caffeine Survival Kits and Bakery Boxes, HEJ coffee, has used its in-house roastery to provide for the local community throughout the Covid-19 crisis. The independent operator has partnered with One Life Cycle, a local youth cycling team sponsored by the company, to facilitate the deliveries. HEJ coffee has also donated coffee and hot chocolate to The Outside Project, a local LGBTIQ homeless charity. The Outside Project is operating emergency hotels that provide sanctuary to those who feel endangered, who are homeless; as well as the 'hidden' homeless who feel they are on the outside of services due to prejudice in society and in their homes.
Open for deliveries and takeaway, vegan Ethiopian restaurant, Beza, which previously operated within Artworks Elephant – Lendlease's pop-up retail park created to support and incubate small local businesses – established a crowd fundraising page and raised over £1,500 to support the delivery of hot meals for local vulnerable families within the community. Beza partnered with Southwark Council, Pembroke House and Feed The Workers, a charity that connects restaurants wanting to support and provide for NHS nurses, doctors and carers working on the frontline.  
Tasty Jerk, the Caribbean take-away restaurant and former Artworks Elephant tenant, is partnering with homeless hostel, Rest Up, cooking and delivering hot meals 3 days per week in addition to their delivery and takeaway service. To help support the small business, Rest Up hostel, has also committed to paying a discounted rate where possible, to ensure Tasty Jerk can keep their emerging brand operating throughout the pandemic.
Keen to find ways to provide their services to the local community, other Elephant Park operators have implemented the following offers; Tap In is delivering craft beer boxes every Wednesday and Friday via the website, whilst Jama Havana have partnered with Tap In to offer a takeaway service from the brand's bar; Dima Beautiful is offering vouchers and quarantine kits via Instagram; and Irish childcare provider, Tigers Childcare is able to offer socially distanced visits for parents keen to sign their children up whilst they are currently closed.