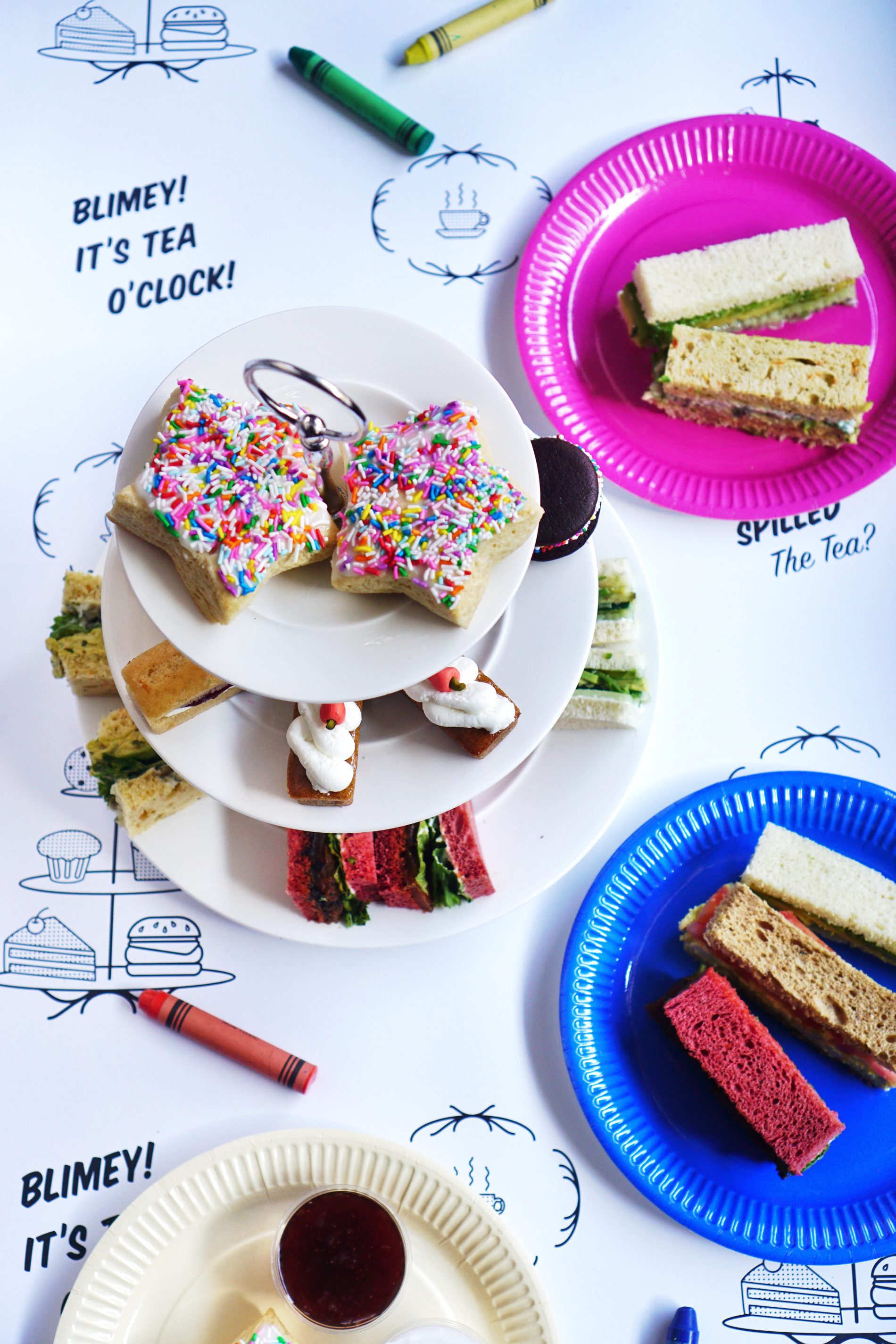 Vegan fast-casual restaurant by CHLOE. has launched its Afternoon Tea, a British inspired afternoon tea that includes Tuna Salad, Egg Salad and Smoked Salmon sandwiches, Victoria Sponge, Carrot Cake and Scones, all of which are made using plant-based ingredients.
by CHLOE.'s Afternoon Tea menu will feature special plant-based twists of British classics like the Tuna Salad is made from chickpeas, Egg Salad is made with tofu and the Smoked Salmon is prepared by marinating tomato filets in olive oil, seaweed and smoked chipotle.
For a sweet ending, the Afternoon Tea selection of Sweet by CHLOE. baby cakes; cupcakes, scones & more are made using special flours and are of course egg and butter-free! To compliment the Afternoon Tea program guests will enjoy tea selections from Good & Proper Tea; by CHLOE.'s London-based tea partner.
"We are so excited to launch another by CHLOE. take on a beloved British tradition. Our plant-based tea sandwiches and baby sweets will be the perfect afternoon treat for all loyal customers to enjoy," commented Samantha Wasser, co-founder.
Menu
Tea Sandwiches
Tuna Salad: chickpea tuna, mayo, onions, granary bread.
Smoked Salmon Cream Cheese: marinated beef tomato, dill, cashew mozz, beetroot loaf.
English Cucumber Basil: thinly sliced cucumber, cashew mozz, avocado, basil bread.
Egg Salad: scrambled tofu, seasonal salad, dark rye.
Baby Sweets
Rainbow Star Scones w/ strawberry jam + coconut whipped cream
Victoria Sponge Bar w/ jam, buttercream + sprinkles
Chocolate Whoopie Pie w/ buttercream + sprinkles
Carrot Cake w/ buttercream + baby carrot
Red Velvet Cupcake w/ cream cheese frosting + sprinkles
Teas
Good & Proper
Brockley Breakfast, Earl Grey, Jade Tips or Peppermint
Pricing
£20 per person
Add bubbles +£7.50
Availability
Thursday – Sunday, 2.30pm to 6pm