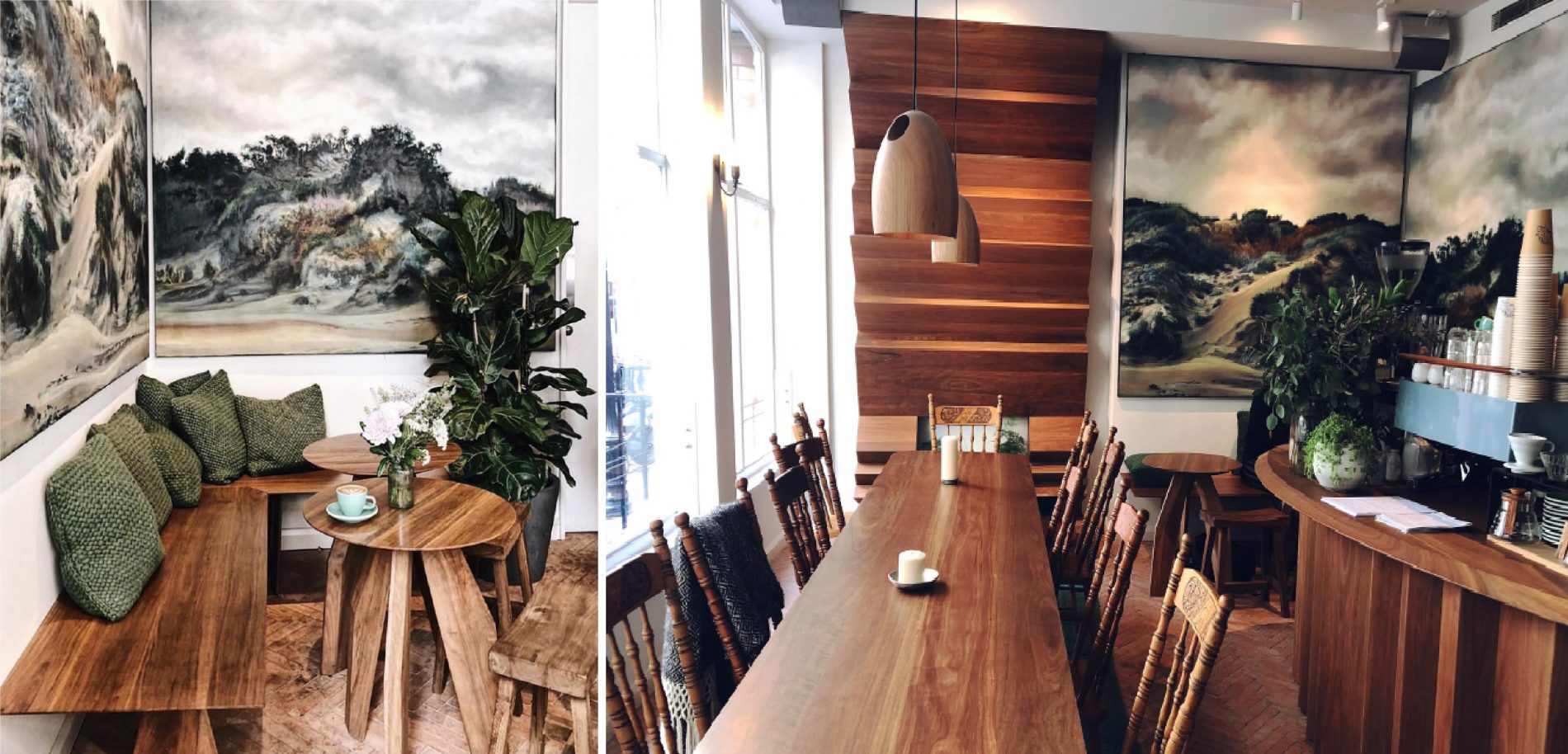 Abuelo, London's first Antipodean-meets-South American coffee house and kitchen, has unveiled its intimate social dining space for private hire perfect for gatherings.
Able to accommodate up to 20 seated, the space features a farmhouse table and a cosy sofa studded with verdant green cushions, tables and stools, making it perfect for intimate and friendly evenings.
Abuelo was founded by Lynette and Cloe de la Vega, a mother and daughter duo with Argentinian and Australian heritage. The pair and their team can work directly with diners to create bespoke menus to fulfil individual requests and needs.
Focusing on South American dishes with a contemporary Australian approach, Abuelo's menu combines family recipes, handed down by Cloe de la Vega's Abuelo (grandfather), with global ingredients and beautiful presentation, heavily influenced by Lynette's background in architecture.
Abuelo (/aˈ- bwell – oh/) takes its name from the Spanish word for grandfather and family is at the heart of the venue's ethos. All of Abuelo's staff is trained in very specific techniques, and by using a state-of-the-art Slayer coffee machine and Abuelo's own 'custom' technique of extraction time, temperature, pressure, grind and milk, the team are able to create a unique and delicious coffee every time, to add into the most flavoured Coffee Cocktails of Central London.
With a focus on ethical sourcing, Abuelo's distinctive coffee uses three unique beans, which offer individual flavour profiles, including –
House Coffee: La Laguna Colombian – Single origin, 100% Arabica, Caramel, smooth flavour Speciality Coffee. Supports the growers of the CENCOIC co-operative, a collection of twelve families from the Cauca region
Pour Over: Café Femenino – Single origin, 100% Arabica, Rich, bright, black forest flavour Speciality Coffee. This coffee is grown and processed by a woman-only co-operative, which aims to increase social empowerment, not only of females working in the coffee industry, but in the entire area
Decaf: Swiss Water Cafetalera – Single origin, 100% Arabica, praline flavour Speciality Coffee. Instead of using chemicals to decaffeinate the coffee, Swiss water osmosis process is used to create caffeine free but still delicious coffee
Abuelo has been designed as a social place, and so the owners have made a conscious choice not to offer Wi-Fi, as they want to spark meaningful conversation, connection and laughter amongst guests. Too many London coffee houses have become ersatz offices, they provide a creative space to relax, catch up and share stories.