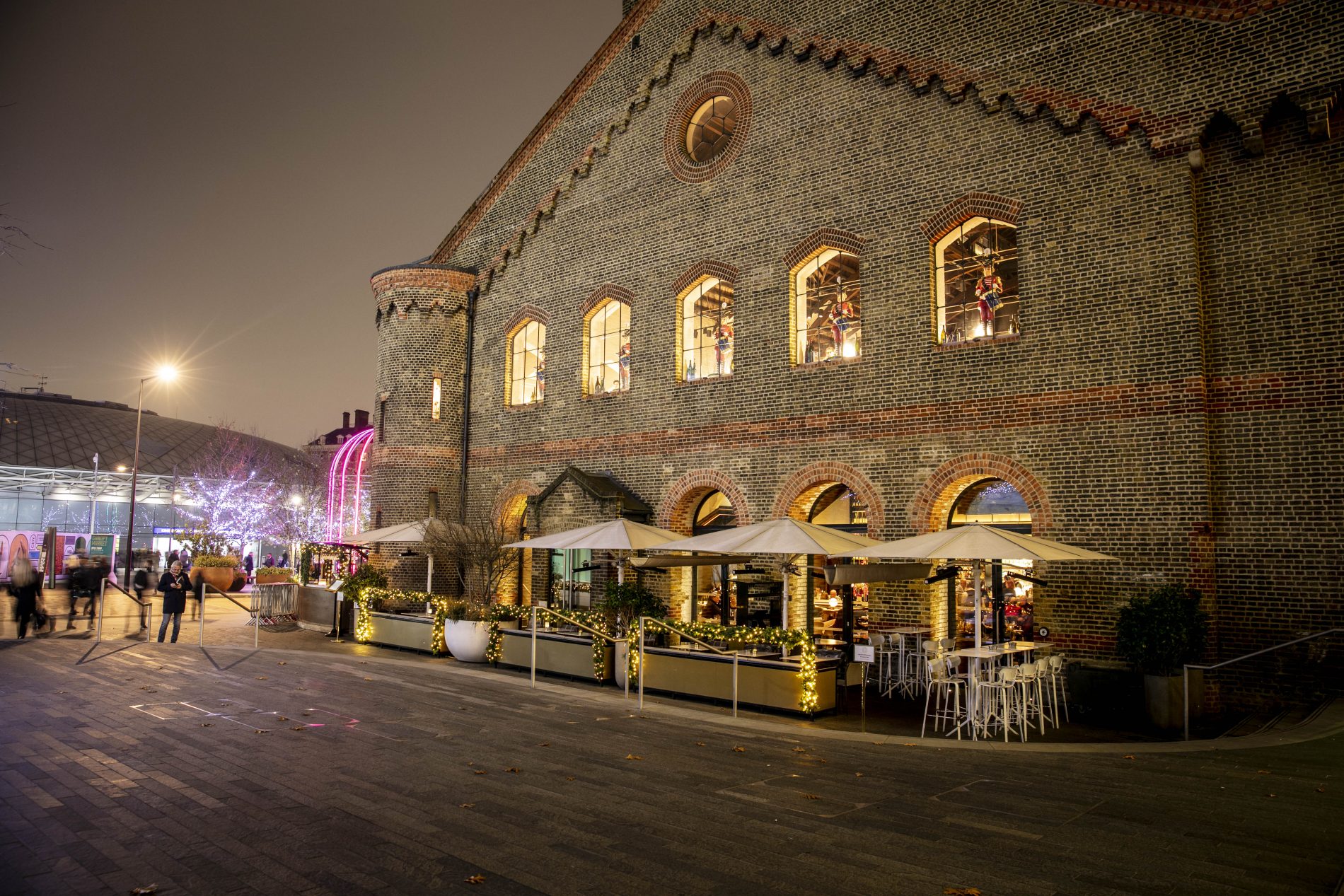 German Gymnasium will transform its terrace into a magical toymaker's workshop in partnership with über-cool gin brand, Monkey 47 this winter. Complete with warming cocktails, hearty German fare and a festive ambience, the terrace launches Friday 23rd November and runs until the end of January 2019.
The terrace will feature cosy wooden huts taking inspiration from Christmas Markets of the motherland and adorned with winter foliage, twinkling fairy lights, warming throws and vintage toys.
For some winter warmers, the cocktail menu features bold and flavoursome serves including a hot Mulled Monkey Magic with Monkey 47, Pinot Noir, house chinato, cinnamon, oranges and vanilla, and Doll's House Midnight Delight, mixing Monkey 47, Reisling, lemon, pineapple, Jagermeister Manifest, ground cinnamon and nutmeg.
Adding to the experience, Executive Chef Bjoern Wassmuth's terrace menu focusses on popular German winter classics such as Roasted fresh chestnuts and a selection of Germany's favourite sausages, including Currywurst and Bratwurst. Those looking to further indulge in the festivities can opt for luxurious dishes including oysters and caviar.
Formerly a fully functioning gym and the venue for the first National Olympic Games in 1866, German Gymnasium by D&D London opened in King's Cross in November 2015. Offering a stunning all-day Grand Café, a sophisticated first floor restaurant, two bars and an outdoor terrace, enjoy the Mittel- European inspired menu for breakfast, lunch or dinner and late night glamour at the chic Meister Bar.
Monkey 47 is a Schwarzwald dry gin distilled in the Black Forest of Germany using a recipe inspired British Commander Montgomery "Monty" Collins and named after Max, a monkey he sponsored in Berlin Zoo after World War II. It contains 47 botanicals which combine exotic spices with native plants found in the Black Forest and is bottled at 47% ABV.