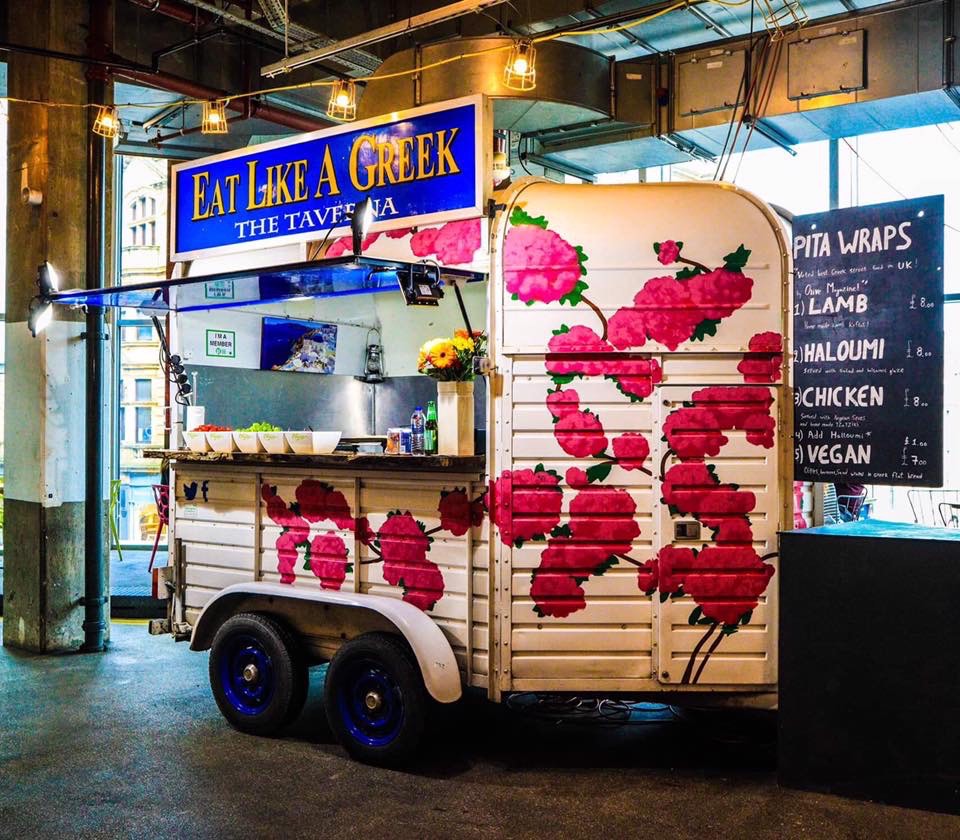 Trinity Kitchen is welcoming brand new vendors El Cubano, Spuds & Bros and Hong Bao Asian Street Food to its line-up – along with returning favourites Bueno Burgers and Eat Like a Greek.
Taking residency for the next eight weeks, the latest arrivals arrived on Monday, January 20th and will serve up a range of delicious dishes alongside Trinity Kitchen's two 16-foot shuffleboard tables from SHUFL and the self-serve beer wall from Beer Hawk.
El Cubano will offer hungry shoppers Cuban-style sandwiches with fillings including beef steak and pork steak, served with plantain chips. The steak is marinated in a range of herbs and spices before hitting the grill and being toasted in locally-sourced bread.
Meanwhile, Spuds & Bros takes inspiration from Canadian poutine, serving up skin-on-fries smothered in homemade gravy, with gluten-free, vegan and vegetarian gravy available. Try 'The Humdinger' topped with cheese curds, mozzarella, halloumi, mushrooms, caramelized onion, bacon, sausages and crispy fried onions. Or go for the vegan poutine topped with pulled jack fruit, barbecue sauce, vegan cheese and gravy.
Hong Bao Asian Street Food will also be serving up an array of dishes from chicken teriyaki gyoza to Malaysian chicken curry.
Returning to Trinity Kitchen is Bueno Burgers, specialising in Yorkshire beef burgers with mouth-watering toppings inspired by Latin America. Choices include 'The Argentinean' with a quarter-pounder patty, melted cheese and homemade chimichurri sauce, and 'The Colombian' cheeseburger, topped with aji and pineapple sauce for a sweet and slightly spicy combination.
Also back by popular demand, Eat Like a Greek will offer hot fluffy pitta wraps filled with fresh salad, homemade tzatziki and a choice of local, free-range lamb and chicken, or halloumi and vegan options, which are also available as a salad bowl.
Danielle Harris, Marketing Manager at Trinity Leeds, said: "It's a new year and a new line-up of street food vendors here at Trinity Kitchen. With dishes from around the world, there will be something for everyone to try, and we're thrilled to welcome back some firm Trinity Kitchen favourites to the line-up."
With a concept that is completely unique to Trinity Leeds, Trinity Kitchen rotates several new food retailers every few weeks, offering visitors a vibrant mix of restaurants, bars and street food vans.
The new arrivals will be at Trinity Kitchen trading alongside permanent outlets Chicago Rib Shack, Pho, Rola Wala, Tortilla, Doner Shack, Absurd Bird, Beer Hawk, Pizzaluxe and two SHUFL tables.