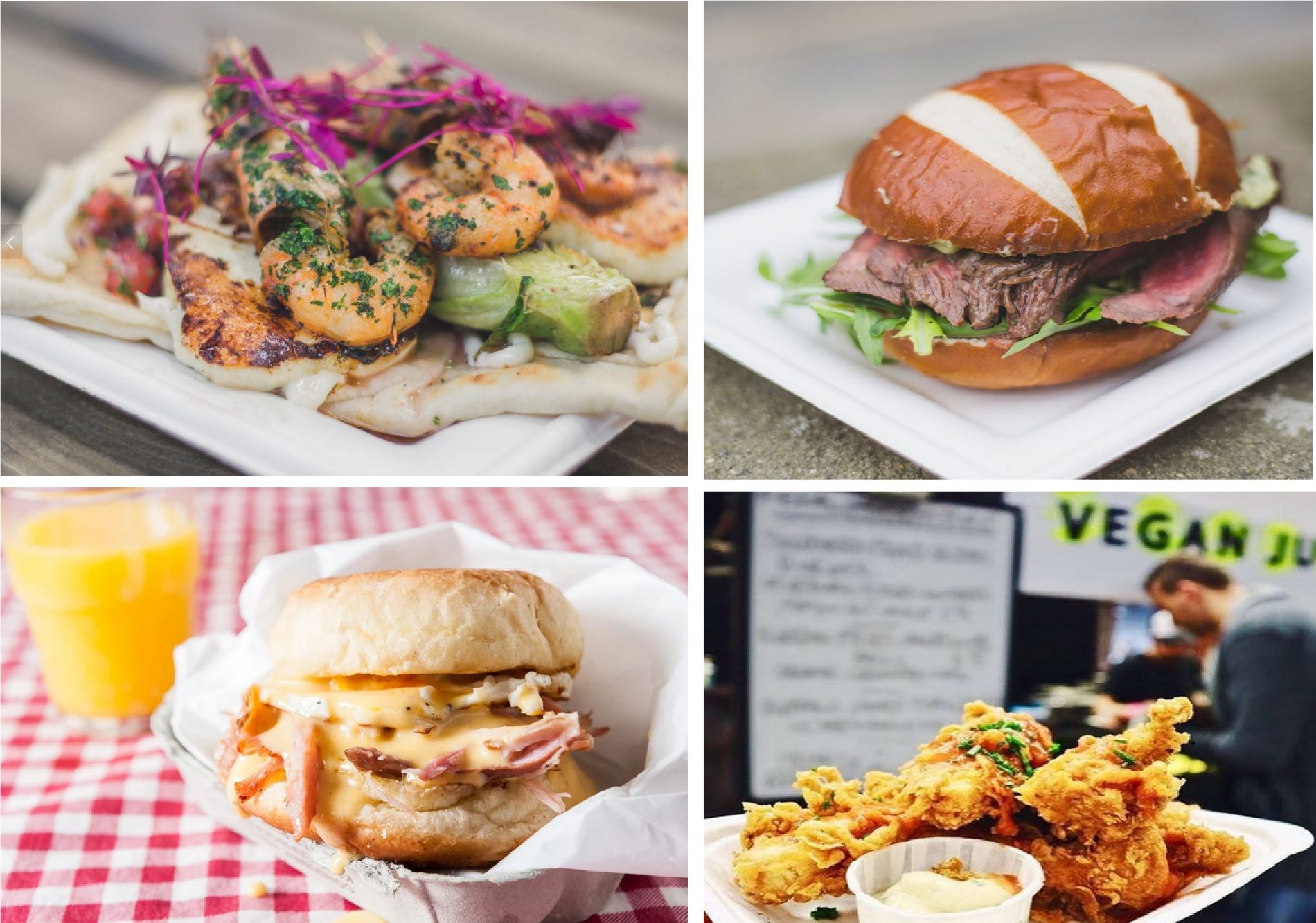 Brand new arrivals Po Boys, Little Tractor and Nan's Kitchen have arrived at Trinity Kitchen, along with returning vendors Shoot the Bull, Original Fry Up Material and Feral Food Store, to serve up mouth-watering dishes to Leeds visitors.
Taking residency for the next seven weeks (from March 25th), the street food vendors will be offering delicious, unique dishes, designed to add a spring to their step.
Po Boys combines flavours of the deep south in epic southern-style sub sandwiches, with fillings including Cajun-spiced chicken and blackened shrimp, along with 'Debris Fries' – Cajun-spiced chips topped with pulled beef and gravy.
Little Tractor uses quality farm assured meats to produce a range of quality dishes. Whether customers choose its four-signature steak or slow cooked brisket in their secret sauce, it is seriously going to be some beefy business.
Nan's Kitchen is the place to stop if you have a sweet tooth, serving homemade waffles and brownies -including their signature 'Fun Day Sundae', which includes three warm waffles, a double scoop of vanilla ice cream, chocolate sauce, cream and rainbow drops. Those over 18 years old can also enhance their sweet experience by adding a delicious dessert cocktail.
Original Fry Up Material has been winning fans over the years with its all-day breakfast menu. Paying their respects to the best elements of a British 'caff', the street food vendor is offering breakfast classics, diner-style cheeseburgers and their popular Brekkie muffin.
Multi award-winning Shoot the Bull is returning to Trinity Leeds, offering a Michelin-style gastro street food selection. Diners can expect delectable delights such as their crayfish mac 'n' cheese topped with smoked bacon foam and tomato gel, risotto balls topped with crumbed goats' cheese and truffle powder, and flat iron steak sandwiches with steak butter.
Staying for another term, Feral Food Store will be serving a new menu of their delicious deep-fried vegan delights, which are designed to make the most ardent meat eater think twice. Previous dishes included Korean fried cauliflower balls, buffalo smoked tofu wings and southern fried seitan burgers with tomato and pomegranate salsa.
With a concept that is completely unique to Trinity Leeds, Trinity Kitchen rotates several new food retailers every few weeks, offering visitors a vibrant mix of restaurants, bars and street food vans. The new arrivals will be at Trinity Kitchen trading alongside permanent outlets Chicago Rib Shack, Pho, Rola Wala, Tortilla, Absurd Bird and Pizzaluxe.