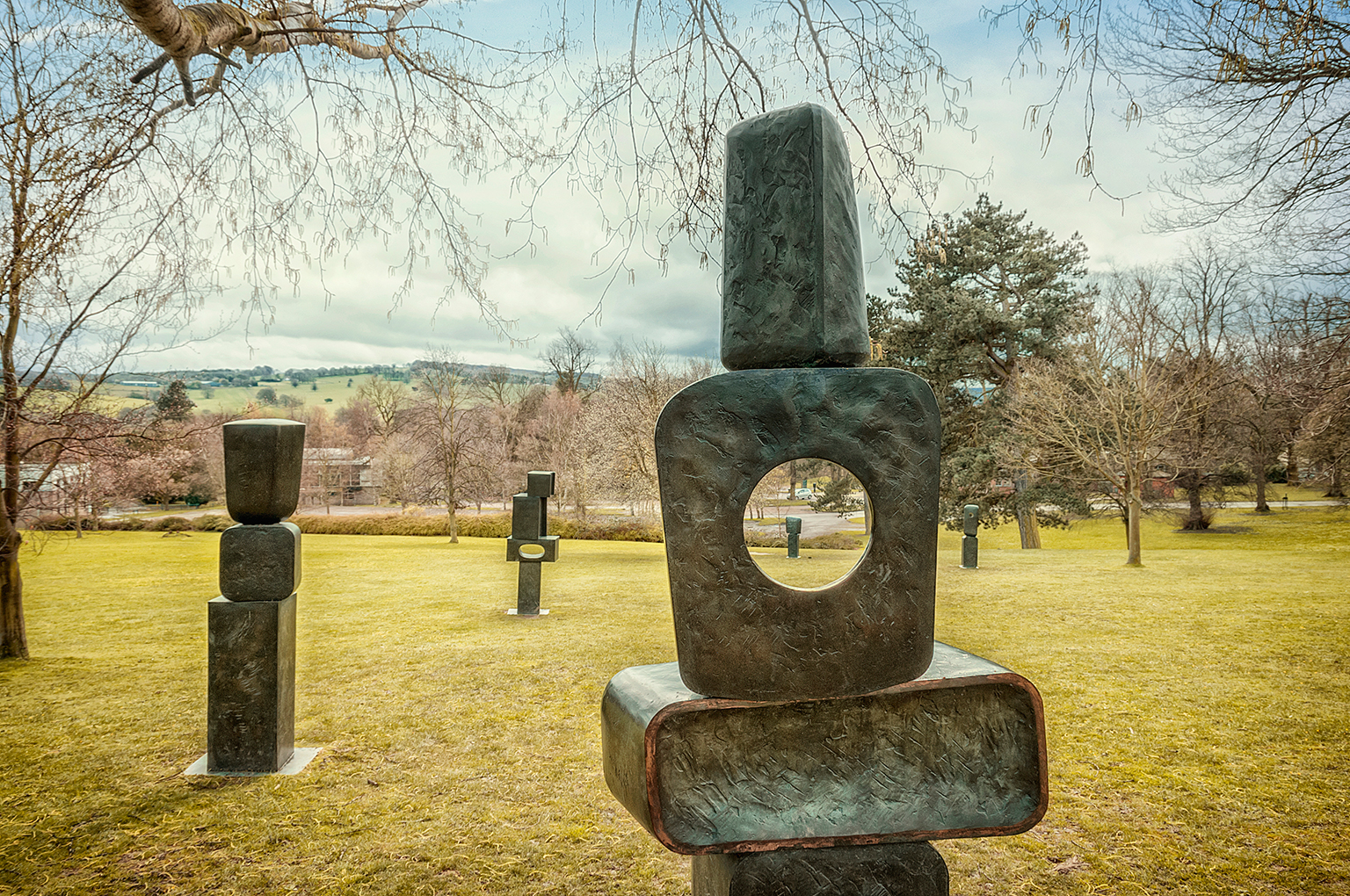 Renowned Swiss multimedia artist, Not Vital has finally made his UK debut with a major exhibition at the Yorkshire Sculpture Park. Having been practising art for more than 40 years and successfully exhibited work in Paris, Venice, Beijing and New York – to name but a few – this sculptural exhibition marks the artist's first flurry into the UK art scene.
The Yorkshire Sculpture Park has played host to a plethora of celebrated artists over the years, including Henry Moore, Barbara Hepworth and Phillip King. Set to backdrop of lush West Bretton countryside, the indoor and outdoor gallery space attracts more than 300,000 visitors a year and, with the addition of Not Vital's work, could be about to get a whole lot busier.
Clare Lilley, Programme Director for the Yorkshire Sculpture Park described the exhibition as a culmination of Not Vital's sculptural and painting career. It brings together some of his best loved works from the past 20 years, each featuring his trademark monochrome palette which Lilley define as "the palette of his valley, the Engadin".
Specifically, Not Vital's exhibition is made up of a selection of small works and some much larger works spread across the Yorkshire Sculpture Park's outdoor, open-air exhibition space and its Underground Gallery. Amongst the smaller pieces exhibited, visitors can see the surreal, almost dreamlike Snowball (1999) – comprising a glass sphere in which appears to reside a preserved snowball. And of the larger pieces, the artist has also put on show Tongue (2010): a striking, 8m representation of a cow's tongue cast in stainless steel.
Despite his well-documented success and, indeed, the strength of his works, Not Vital admitted he was nervous about the exhibition which went live on 21st May. He revealed that this is not just his UK debut but the first time that some his sculptures had been exhibited outside, presenting potential issues such as the landscape overshadowing or outshining his pieces. As he rightly suggests, "if you put a 7m sculpture next to a 13m tree, the tree wins".
For all his anxieties however, the exhibition is incredibly strong and already attracting the attention of visitors to the park. Described by critics as "extraordinary" and "enigmatic", his collection displays a pragmatic relationship with nature – one that is, at its core, functional, necessary and ever-present. That goes for nature in terms of animals and natural forces such as gravity; in poetic terms, Not Vital continues to manipulate a tension between the "what is" and the "what might be".
Not Vital's exhibition is at the Yorkshire Sculpture Park until 2nd January 2017 and so there's a good while to see work in person before it inevitably moves on to an equally prestigious location.