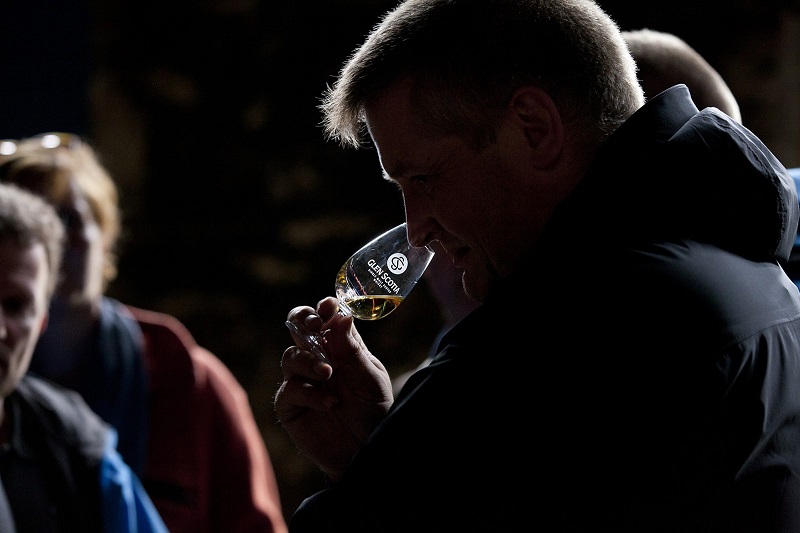 The Glen Scotia Grand Tour, organised by the award winning distiller Glen Scotia, will enable whisky fans around the world to have a taste of Campbeltown, Scotland's smallest Scotch-producing region. The tour will start in London in March before moving to other countries, including the U.S.
Whisky lovers will be fully immersed in the Campbeltown environment via an interactive pop-up event reproducing the sights of the Glen Scotia distillery and the seaside town. The event will start with whisky-based cocktails and canapes, followed by a tasting experience of expressions from the independent distiller.
The Victorian themed room highlights the classic style of the era, with furniture and artefacts creating a comfortable and inviting atmosphere. The dunnage warehouse features original whisky barrels from the Glen Scotia Distillery and will sample drams straight from the cask. During the experience, attendees will be transported to the coastal town through virtual projections which will light up the surrounding walls.
"Glen Scotia had been quietly producing exceptional single malts for more than 150 years and the Grand Tour is part of our ongoing strategy to put this special Campbeltown single malt whisky firmly on the map," said Scott Dickson, Marketing Manager at Loch Lomond Group. "This global experiential activation represents a major investment for Glen Scotia, and will increase visibility of the brand in markets worldwide. Campbeltown is known for producing some of the finest single malt whiskies and we are excited for consumers to experience the region for themselves."
The Glen Scotia Grand Tour will take place from the 15th until the 17th of March 2018 at the Wine Pantry in Borough Market, London. One session lasts for 60 minutes and attendees must be older than 18 years old. As well as learning about Glen Scotia's history and whiskies, those who attend will be in with a chance to win a trip to the distillery in Campbeltown.