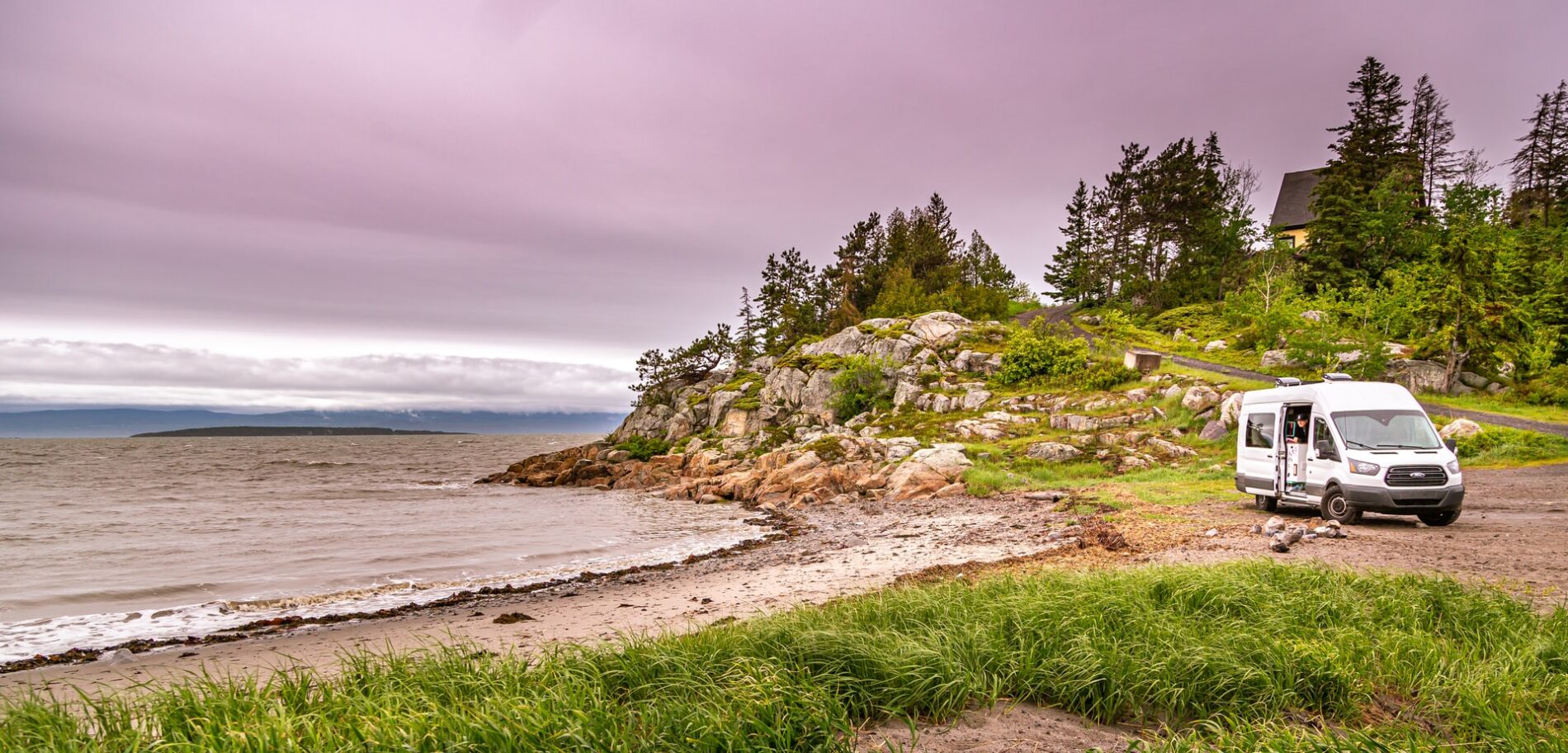 The card display scheme is designed to help holidaymakers get used to their motorhomes and enjoy stress-free staycations
Europe's largest online platform for campervan and motorhome enthusiasts has unveiled a brand new scheme to help beginner campers make the most of their staycations.
PaulCamper's 'Happy Camper Cards' are designed to connect less experienced travellers with those who know their motorhomes inside-out.
The cards – which can be placed on the dashboards of vehicles – contain a mixture of messages including:
Hey! We are seasoned campers and happy to help. Please just ask if you are struggling with anything!
Hey neighbour! We are happy to chat so if you fancy it just come and say hello.
Hey! We are new here and would love any help or tips you can give us.
The introduction of the 'Happy Camper Cards' scheme coincides with a rise in the number of people using motorhomes for the first time.
Steven Hagenah, UK Country Lead for PaulCamper said: "We know those new to campervanning sometimes find aspects of it daunting.
"I am excited to be launching our Happy Camper Cards so British holidaymakers newly interested in camping holidays can feel confident in booking with us." 
Hagenah said that campervan holidays had become one of the top choices for Brits in 2021, and PaulCamper acknowledged that many are unfamiliar with the maintenance involved when using motorhomes – such as connecting vehicles to water supplies or changing chemical toilets.
He added: "I really hope our Happy Camper Cards are not only embraced but that they become commonplace across campsites up and down the UK.
"I am sure renters travelling in one of our diverse range of motorhomes and campervans will be pleased at their presence and will be happy to use them in order to get the help they need or, if a more seasoned camper, to be able to help others."
Over 10,000 PaulCamper campervans and motorhomes are available to rent online – with the portal allowing customers to pick a vehicle that suits their needs and head out on an exciting new holiday.
PaulCamper also provides campervan and motorhome owners with the opportunity to create their own revenue stream by renting out vehicles to fellow community members.
All vehicles can be listed online quickly and easily, with the owner deciding on the rental price (paid on the first day of rental).
Rentals are insured by Allianz.
A team of experts are available to help all members during the process.
For more information, visit the PaulCamper website.
About PaulCamper
PaulCamper is Europe's largest private sharing portal for camping enthusiasts.
Since 2013, the company has allowed community members to rent out and hire campervans and motorhomes – with a trusted group of experts on hand to provide support.
PaulCamper's online portal allows people to venture out on dream holidays for affordable prices whilst providing motorhome owners with an extra revenue stream.
PaulCamper is currently home to more than 10,000 vehicles overall – including campervans, coachbuilt, low-profile and Class A motorhomes.
All vehicle rentals include comprehensive insurance from Allianz.
Media Contact
Gloria Maydew on 07972 892 416
Katie Kershaw on 07539 437 238 Email: [email protected]