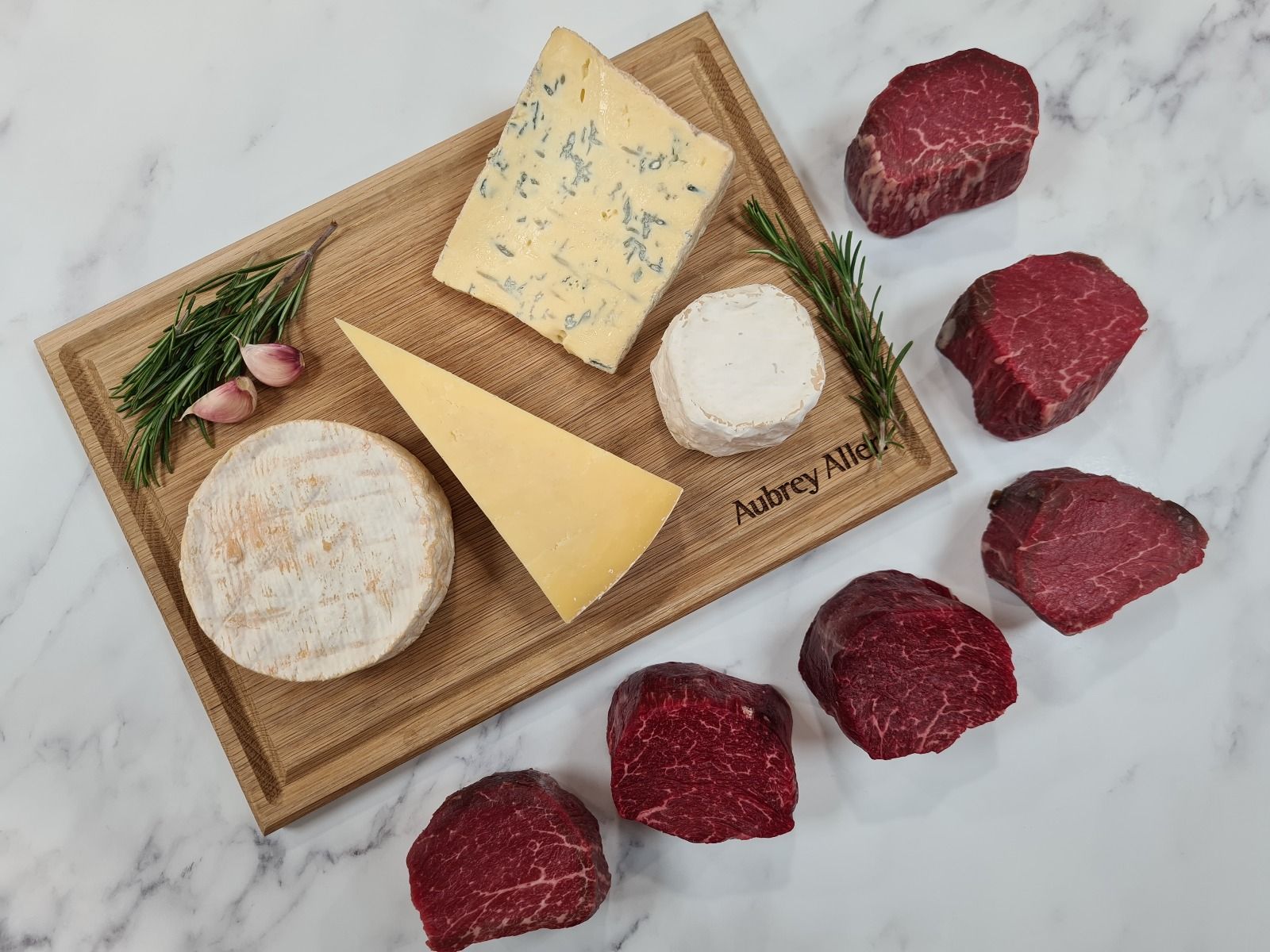 While we are all very well accustomed to to enjoying richer food over the Christmas period, sometimes it's not about the quantity or the overwhelming richness, but about small, powerful explosions of taste that you can share to bring a little class, a little romance, and a unique experience this Christmas. To serve that very purpose, this year we've put together our suggestions for an indulgent selection you can try this Christmas – a composition of meats, cheeses, and wines to accompany.
Succulent Meats & Delightful Cheeses
A classy combination of salami, nduja, coppa, koji-cultured bresaola, and saucission, the London Smoke and Cure Charcuterie Box (£29.50) offers an eclectic selection of flavours and textures to enjoy. Whether as a gift or part of your own indulgent experience, this professionally presented gift box comes with a whole host of delicious cured meats to snack on during the day, or evening. Crafted by hand in London, you can enjoy the finest cuts, with powerful flavours as a result of the air-drying process to create an intricate depth of flavour in each of the meats. Ideal for the cultured meat lover, it goes without saying that everything from the salami through to the saucission assuredly packs a flavourful punch, so it's the ideal treat for pacing yourself with or to be paired with wine.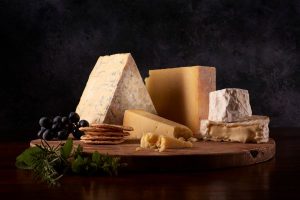 Furthering the selection of meats, this time for your own cookery, and also adding in a selection of wonderful cheeses comes Aubrey Allen's British Upstairs Downstairs Box (£100). Featuring six tender and marbled fillet steaks in a frozen compartment and a combination of Tunworth, Pitchfork Cheddar, Beauvale, and Michaels Mount cheeses, the box not only lays the foundation of our cheese experience with award-winning cheeses, but also coming well equipped with Aubrey Allen's very own flash-frozen steaks for keeping you or your loved one's belly warm over the Christmas period. In terms of the steaks, gift givers or hungry customers can enjoy what we can only describe as fine dining standards of meat, at the peak of its condition, which will be sure to impress.
Regarding Aubrey Allen's cheese collection, lovers of camembert cheeses will be delighted by the Tunworth, providing wonderful nutty tones. Offering a relatively robust flavour comes Michael's Mount goat cheese which perfectly suits crackers, chutneys, and other strong fruity flavours such as accompanying wine. From the Pitchwork Cheddar offers a subtly different approach to traditional cheddar with a slightly acidic twist, yet combined with a luxuriously creamy texture that is sure to satisfy. As for the Beauvale, for the more daring cheese lovers, expect a milder blue cheese which is positively melt-in-the-mouth; given the more subtle flavour, it's ideal for those experimenting with blue cheese or less accustomed to the full force that blues are known to offer.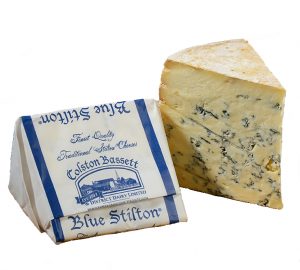 To complete the cheese selection, we'd also suggest Colston Bassett's Stilton, an impressively creamy cheese which we actually found to be wonderful when combined with Michael's Mount goat cheese or used in in a similar suit, alongside fruity accompaniments and crackers where the cheese can easily provide an essential balance to powerful sweet or savoury flavours. Pick up the Taylor's Eye Witness Natural Slate Board & Cheese Knives set as an addition, or individual gift for cheese lovers, to complete this cheese experience with its beautiful slate texturing and combination of flat, parmesan, hard cheese, and soft cheese knives – all adorned with solid oak wood handles. There's no use enjoying the finest of cheeses if you can't enjoy them in style and, backed by Taylor's Eye Witness' prestigious reputation for quality knives, this gift is sure to impress with the overall finish and workmanship.
Standout Wines for with Meats & Cheeses
For with your cheeses and your meats, it'd be a mistake not to suggest a selection of wines to accompany. For this, we bring a combination of both potent and smooth wines to help cleanse the palette and add vibrant fruity tones to the already-delicious flavours experienced. Although each of these wines will pair wonderfully with different elements of the above, we'd suggest giving them a try both with and without as each has its own individual allure.


For with your cheeses it would be amiss not to suggest a fine pairing, and what could be better than Tempus Two Copper Series Prestige Cuvee. Dubbed a showstopper fizz, this prestige cuvee is the latest addition to Tempus Two's growing wine portfolio and combines prominent tones of pear and apple, this delightful tipple can comfortably cleanse the palette between morsels and, while working wonderfully with the selection of cheeses, also stands tall as a drink for just about any occasion or to accompany seafood.
To accompany the delicious charcuterie, we greatly enjoyed the Campo Viejo Rioja Gran Reserva which is actually known to pair wonderfully with many red meats, as well as many of the more powerful cheeses on the market. Notably smooth and sweet, the wine does require one to separate the sediments by decanting, but once done, this rioja contains rich, oaky and earthy tones alongside its prominent fruitiness. Truly a wine of indulgence, the drink is able to go blow to blow with even cured meats to create a delightful flavour experience.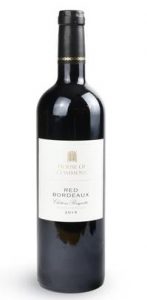 Another perfect accompaniment to meats of this type proves to be the Jacob's Creek Double Barrel Shiraz, which we found to be the ideal accompaniment for simple steak dishes and for other red meats too. Smooth and fruity, yet with a strong body, the drink is iconic of fruit-driven Shiraz and offers a tender sweetness which feels natural and highly enjoyable. Although quite a powerful drink, we find the offering Jacob's Creek to be a sure-fire way to introduce a new drink to your loved one's list of favourite Christmas tipples.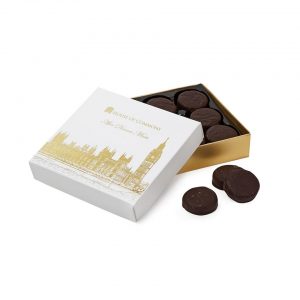 And for the evening, we also have the perfect combination suggestion. Celebrate heritage with wines and chocolate from the House of Commons very own store. What could be a more iconic pairing suggestion than the House of Commons Bordeaux/Claret with After Dinner Mints. Relatively light bodied, this fine wine has a slight dry edge but drinks splendidly as you take an edge off at the end of the day. Paired with the iconic after dinner mints where quality is to the highest standard, it's the ideal little combination of indulgence after a day of splendour and one which is rich enough to leave an impression as a gift, but not so much that it can't be enjoyed alongside other Christmas treats.