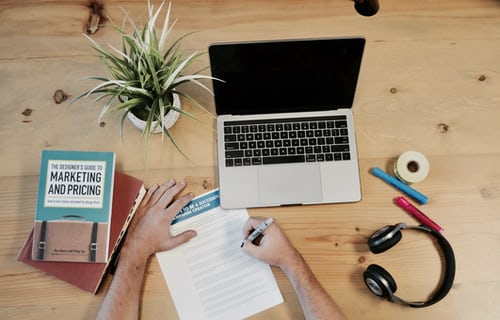 Digital marketing is one of the best ways for small businesses to get into the big leagues and solo entrepreneurs. Digital marketing is a good way to reach out to audiences, customers, and potential clients. Multi-million dollar budgets for sales and marketing are things of the past. Digital marketing options are easy on the pocket and in terms of time and effort, and effective.

With the advent of technology, everything these days is available at our fingertips, anywhere on the go. Here are the 10 best digital marketing tools for small businesses to take their sales and business to the next level.

Google Analytics:
Google Analytics is a digital marketing tool that gives valuable insights about your page visitors and engagement rates. Some of the most important insights that can be accessed through Google Analytics are the number of visitors who accessed your page by category of the day, week, month, or a customized period. You can also access details such as the locality of your visitors in terms of demographics. You can also get access to information regarding the source of visitors: referrals from ads, social media, organic search results or websites, etc. Some other helpful information includes the keywords that led your visitors to your page. This also includes the engagement rates of the users to know how long they spent on your page.

InVideo:
InVideo is an online video editor that helps you create professional videos in a matter of minutes. Videos are a great way to keep your audience engaged and increase traffic to your website or page. InVideo helps you create and edit videos in over 70 languages to reach audiences across the globe. You also have access to millions of stock images, videos, and audio clips to create the perfect video as per your requirement. You can also choose from a wide range of available templates, format them, and edit them. Templates help you save time, and you can effortlessly create videos using this online video editor. InVideo has the option of uploading your creations directly onto your social media handles.

MailChimp:
No matter how big or small your business is, your email marketing list is a huge bonus to boost your sales and scale your business. When a person subscribes to your emailing list, it is as good as you getting invited straight to their inbox. Email marketing is found to offer higher ROI than other marketing methods. Here is why you should use MailChimp: It is easy to sort, segment, and personalize every mail sent out to your subscribers. It has the option of building your landing page, forms, etc. You also gain insights into your audience and their engagement with your emails. You can also use the CRM tools that come along with the tool. You can also access predictive insights to create more effective upcoming emails.

Hootsuite:
To remain competitive on social media, you need to have a powerful presence. Social media can take up a lot of time, even if you only use it for business purposes. Hootsuite is a digital marketing platform that helps you weed out time inefficiency by providing a centralized platform that manages all the social media channels related to your business. With this tool, you can create and plan your posts in advance and also schedule them so that you are ready to roll for the next few days or weeks in just one session. The advanced reporting tools help you in evaluating how effectively your campaigns are working. You can also estimate the ROI.
BuzzSumo:
BuzzSumo is a good digital marketing tool that offers options like keyword research, influencer search option, topic-based feeds on social media, analysis of content, crisis management, other brand monitoring tools, and much more.

HubSpot:
Suppose you are a business that is running multiple campaigns across various social media platforms. In that case, HubSpot is one digital marketing tool that you can use to optimize traffic, increase your conversion rate and get better ROI. You can use the following tools to increase your engagement rate and convert mere visitors into loyal customers: Tools to optimize your content, landing pages that are optimized, templates for all your emails, marketing automation, analytics and insights, lead management, social media management, etc. HubSpot is now a complete CRM platform that you can use to boost your digital marketing campaigns.

Ahrefs:
Ahrefs helps you to check competitive analysis to see the keywords that are helping rank your competitors. This way, you can plan your campaigns better. You can find organic search results, get keyword ideas, get instant access to backlink data, niche relevant content, keyword rankings, and alerts when a competitor loses a specific backlink.
Ahrefs offers comprehensive tools to track website analysis, backlink profiles, website auditing in keywords and performance, keyword research, tracking your page ranking, and an advanced content explorer.

Slack:
Slack is a good digital marketing tool that helps integrate design, productivity, developer tools, project management, sales, office management, and much more, making it easy for you to make effective digital marketing campaigns.

Yoast SEO:
If your digital marketing campaign is text-based, Yoast SEO is a must-have digital marketing tool. Yoast helps optimize content in terms of keywords, readability score, and much more. You can access the internal link suggestions and insights to craft the perfect content to host your campaign to make it a grand success, boost your sales, and improve your business.

Canva:
Canva is an online digital marketing tool that helps you design creative and engaging visual content for your audience. You can choose templates to suit your campaigns, edit them to perfection, add the necessary text, animations, colors, graphics, and audio, and share it with your social media family to get them hooked. The advantage with Canva is that you can create professional visuals without the expertise and prior technical knowledge.  
Why These Are Important
Each digital marketing tool is important to ensure that your business gets the maximum amount of exposure. To use all of these tools, you are going to need the correct technology. Some pieces of software and tools you will be able to get on your phone, meaning that you need to have good connection to the internet. Compare 5g signal before you even purchase a new phone to ensure that it will do everything you want it to do. If you don't have the correct tech to use digital marketing tools, then you're going to be missing out.
Digital marketing is now the best way to market your business. More people than ever are online, so ensuring that they see your content is essential.
Using these digital marketing tools, you can create effective digital media campaigns to boost sales and scale your business to get more ROI.