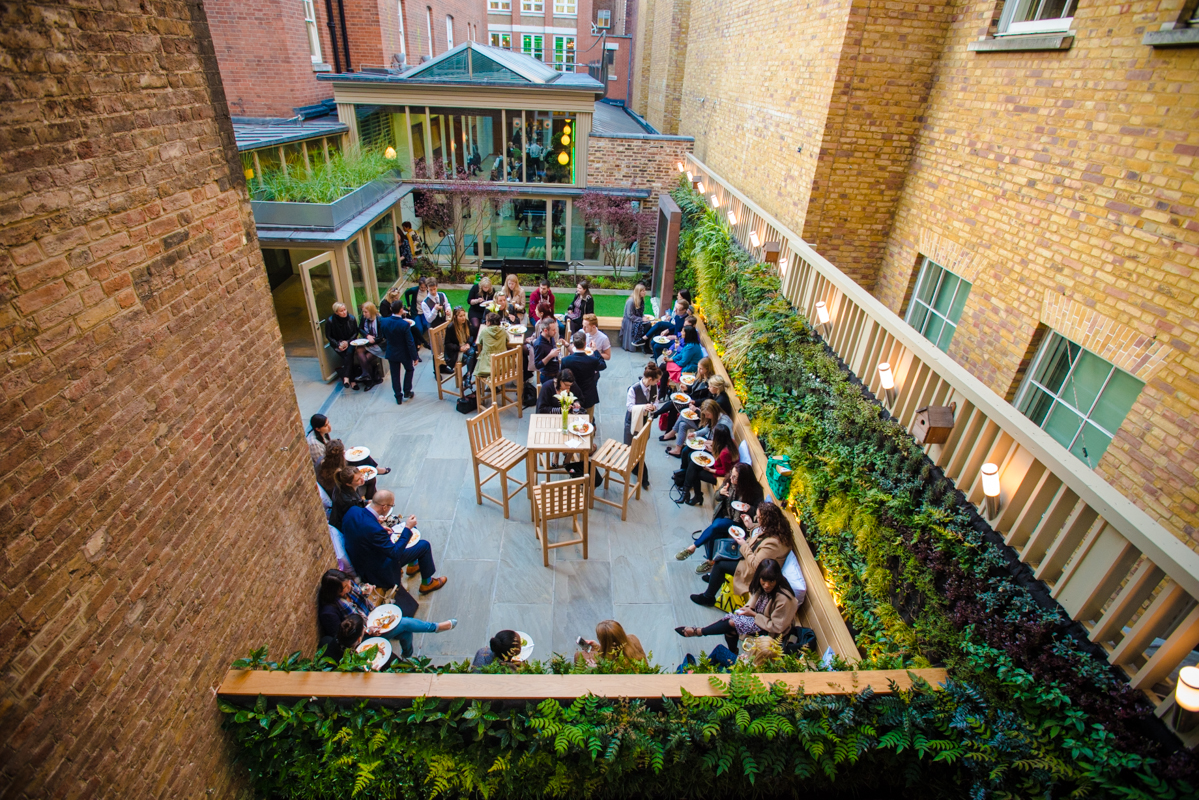 No. 11 Cavendish Square, one of London's most prestigious venues and in-house caterer of Food by Dish, has unveiled its 2018 summer packages. They start from £89 (+VAT) per person and are available for individual, group or exclusive parties of 80 to 250 guests.
The summer packages include the exclusive hire of the Orangery; a delicious BBQ (option 1), bowl food or canapé menus; unlimited Pimm's, beer, wine and soft drinks from 6pm until midnight for evening receptions; full event management, cloakroom and security; and complimentary plasma screens for showing sporting events.
The outdoor courtyard at No. 11 Cavendish Square is tucked away from the bustling streets and is an oasis in the heart of London. Known for hosting a range of events and boasting a great spot for alfresco entertaining, delegates can choose from delicious barbecue, bowl food or canapé menus which include dishes such as orange and paprika-glazed prawn kebabs, Southern-fried buttermilk fried chicken cobb salad and Moroccan-spiced crown prince squash and halloumi cheese croquette with tahini salsa.
Those wishing to host an event at the venue have the option to add a fun twist to it by enquiring a live band, string quartet, a strawberries and cream bar, a Pimm's or ice cream bike. To ensure guests don't miss out on the summer's biggest sporting events, complimentary plasma screens are available broadcasting The FIFA World Cup and The Championships, Wimbledon.
Football fans that want to incorporate The FIFA World Cup into their event have tailored drinks packages available. They will be able to enjoy cocktails inspired by teams from around the world, including a strawberry caipirinha, recoleta clericot and classic sangria as well as a selection of world beers including Quilmes from Argentina, Brahma from Brazil and Estrella from Spain.
Taking inspiration from a vast larder of culture and culinary trends, award winning contemporary caterer Food by Dish combines innovative food design with the highest level of service. It follows a strict sustainability policy and always aims to use seasonal ingredients sourced as locally as possible. Poultry for events comes from Hertfordshire, while beef comes from Bedfordshire and lamb is from Kent. Halal meat can be sourced on request.