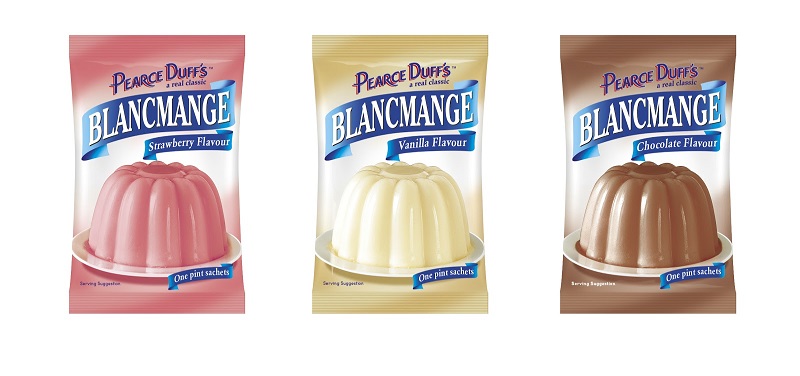 One of Britain's favourite cake mix brands, Green's, has launched the UK's first single sachets of ready to mix blancmange, priced at £0.35 each. The flavours included by the company are vanilla, strawberry and chocolate, offering customers a nostalgic product that is fun and easy to make.
All you need to do is add milk to the contents of the sachet, bring to the boil, pour the mix into a mould, and then let it set for at least three hours.
"Blancmange has been one of our best sellers for many years, and we are delighted to be offering our customers single sachets of their favourite flavours now. We have tested and tasted a variety of ingredients and believe that our customers will be able to make the best blancmange desserts in their own home with our new sachets. The news of the launch has been welcomed by both our online customers and retail clients," said Rob Allardyce, Green's spokesperson.
The company's blancmange sachets multipack includes vanilla, strawberry, chocolate and raspberry flavours, and has become so popular with customers, the product's fan base has increasingly urged Green's to produce single sachets.
Green's continues to inspire bakers of all ages from around the world to bake delicious cakes, scrumptious desserts and savoury delights. Made with care at its facility in Yorkshire, Green's easy- to-use mixes guarantee baking perfection every time, and ensure fun for friends and family. Each and every mix has been made with natural ingredients and no artificial colourings.
With over 100 years of baking tradition in every recipe, each made with natural ingredients and no artificial colourings; you can trust Green's range of sweet and savoury baking mixes. Create a tantalising repertoire of delicious desserts or sensational savoury dishes with guaranteed perfection every time. With Green's you don't need to be a baking expert because their wide range of the highest quality mixes make baking fun and easy for all the family.