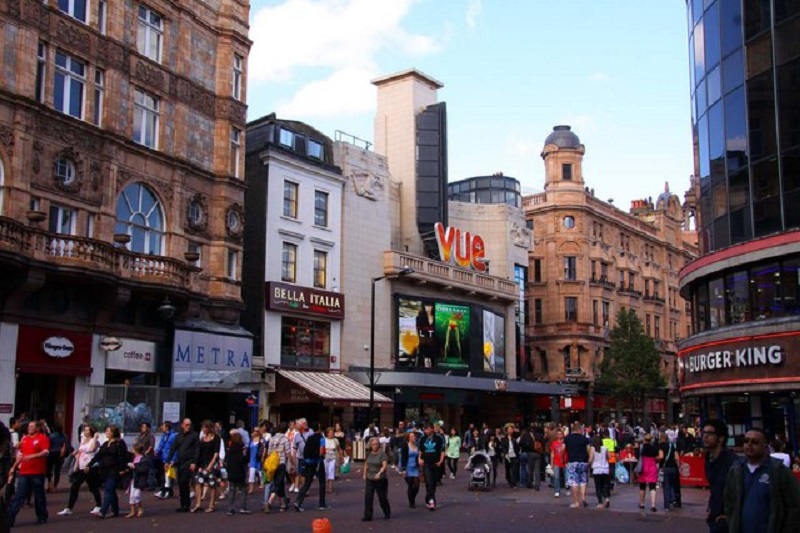 A luxury boutique hotel has been opened in Victory House, London Leicester Square in order to offer a cosy escape in the centre of the vibrant West End of London. MGallery by Sofitel is now open and overlooks Leicester Square, merely steps away from London's iconic red carpet and well known cinema scene, offering a front row seat to the city's major film premieres. This new hotel is in the perfect location for spotting celebrities on the red carpet at the latest premieres.
The central London location of the property is also ideal for those who are wanting to spend their time in the capital exploring London's sights, theatres and shopping hotspots. Victory House is located only walking distance from Soho Covent Garden, Piccadilly Circus and St. James's, which will give guest the chance to experience the capital's most impressive landmarks such as Buckingham Palace and Westminster. Visitors will also be able to use this boutique hotel as a base for visiting London's more cultural locations such as the National Gallery, the National Portrait Gallery and Somerset House, as well as being close to London's top theatres and more intimate art house venues.
MGallery by Sofitel has been designed by the well-known architects Michaelis Boyd, who has made sure that the hotel's interiors reflect the rich cinematic history of the surrounding area. Each of the rooms includes 1950s film icons with black and white Art Deco interiors with soft teal, grey and beige furnishings. Portraits of the 1950s film stars are placed in the hotel's corridors and there will be silent movies projected into the lobby and the lift. IN a unique offering, the hotel also gives guests the chance to film their stay in London and have it professionally edited in order to create their very own movie.
On the ground floor of the hotel there is Petit Bistro, which offers French-inspired cuisine and uses local produce. Also available is an extensive range of cocktails.