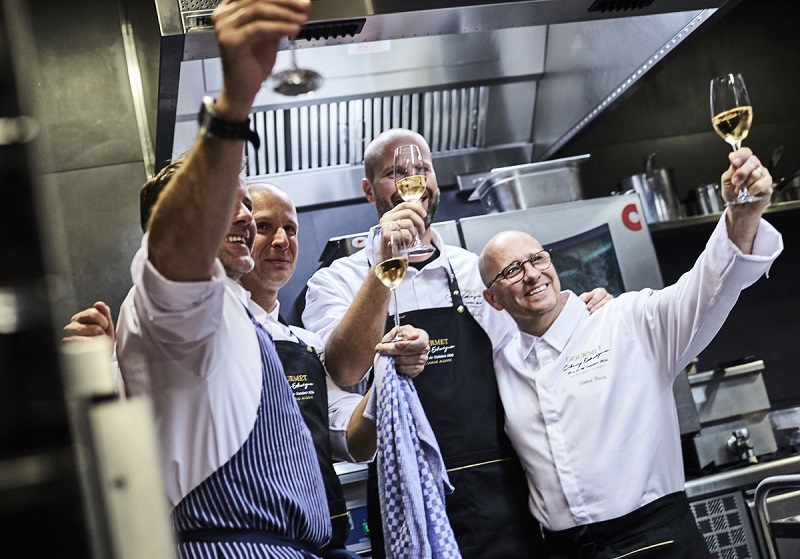 In November the Conrad Algarve will undergo a transformation to a gastronomic talent. The event, the Culinary Extravaganza, is known for being the culinary event of the year. The three-day gourmet showcase will be taking place between the 4th and the 6th November, hosted by Conrad Algarve. There will be a number of Michelin-starred and well known chefs will be at the five-star Conrad Algarve throughout this event in order to create a range of exclusive events. These events will be ticketed and hosted by Heinz Beck, one of the world's leading chefs.
Heinz Beck is a 3 Michelin Starred Chef known as one of the most notable gastronomy in the world. The Chef is known for his unique interpretation of dishes and displays great culinary talent, with the highest level of attention given to the selection of ingredients and their transformation into amazing flavours. Beck has seven restaurants located around the world, these include Michelin-Starred La Pergola and the critically acclaimed GUSTO at Conrad Algarve.
GUSTO has already established itself as a gourmet hotspot and last November achieved new culinary heights by launching the inaugural Culinary Extravaganza. The event was a huge success and Conrad Algarve will be hosting this foodie event for the second year running. It is thought that this event is now a part of the annual gourmet initiative that will now encompass the Hilton brand. The Culinary Extravaganza is hosted by Chef Heinz Beck and this year's lineup will see the collaboration of some of the top Chefs, Sommeliers and Mixologists features on the Hilton's fine dining portfolio.
The Culinary Extravaganza will have a range of glamorous events during the three-day event including a Grand Opening Event, a BBQ Brunch at Dado Q, a Roof Garden Suite lunch and many more. This series of exciting event are great for any food lover, to see some of the best food and drink available showcased and celebrated.