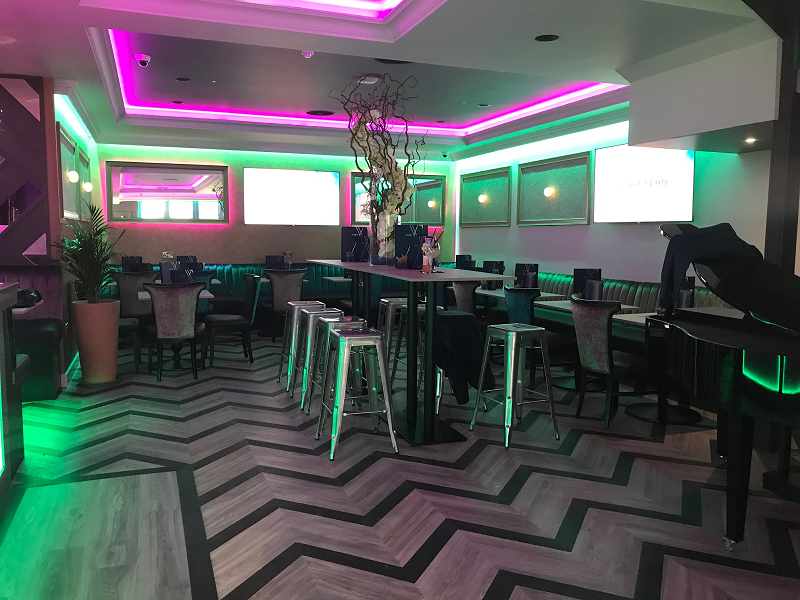 Stephen Hargreaves, a well-known hospitality entrepreneur in the North West has announced that he will be launching Baha, which is thought to be the the first music bar in Cumbria. The bar will be located on Ash Street, Bowness-on-Windermere, and is expected to open at the end of July.
This new bar is highly anticipated following the successful opening of The Fizzy Tarté, which was opened by Stephen Hargreaves in 2016. Hargreaves has chosen to open a music bar, with the support of his Managing Director Kay Harrison-Mann, after noticing a  gap in the market in the area for a more upbeat and on trend establishment that could offer a cool vibe and will appeal to tourists that visit the area from all over the world.
Baha, the luxurious music bar will be spread out across three floors and will feature a lounge bar on the ground floor that will offer live music from a range of well known artistes such as Spencer Read, who has performed for a range of people including Richard Branson on Necker Island. Spencer, the pianist and singer has performed around the world, in New York and across Europe and will perform at Baha, tailoring his performance to the crowd on the night. Spencer will be performing in residence for the first seven weeks after the music bar opens. The lounge bar will have a contemporary menu on offer for guests to enjoy in a relaxed environment.
The first floor of the bar is expected to open in mid September and will offer a tasting house, grill and fish selection with a range of international-themed dishes and a comprehensive wine list on offer to compliment the menu.
The top floor of Baha will open later in the year and will offer an exclusive space that can be available for private hire. This space will be fitted with the most up to date music technology, AV and lighting, with cocktail created by expert mixologists on offer.