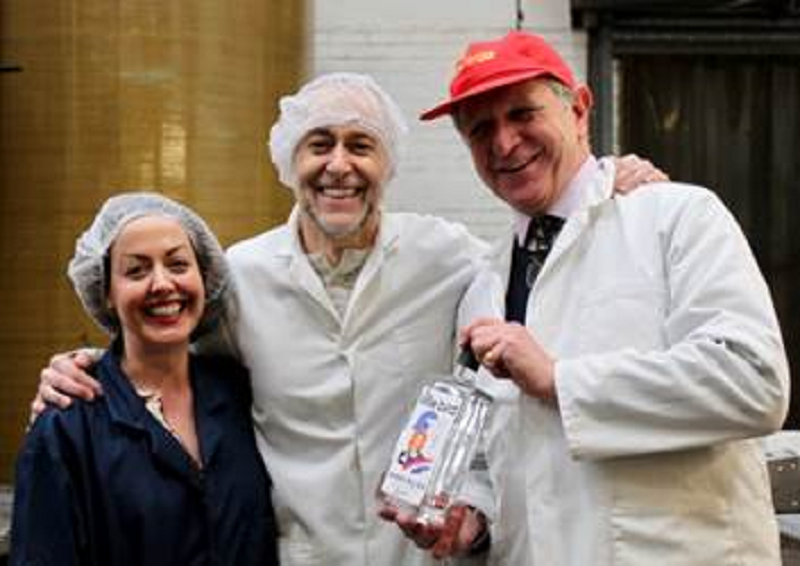 On the 19th August, Michel Roux Jr will be visiting the well-known Maltby Street Market. The legendary Michelin starred Chef will be attending the event with Little Bird Gin in order to promote their limited collaboration product which has been created especially for the celebration of the 50th birthday of Le Gavroche. Michel Roux Jr is a part of the famous Roux cooking dynasty and will be at the Maltby Street Market between 12pm and 3pm along with a number of the Le Gavroche team and Laura Sullivan from Little Bird Gin in order to celebrate the prestigious birthday with gin and canapés.
This afternoon will offer visitors to the popular market with a unique experience. Laura from Little Bird Gin will be at the event with her Little Bird Gin bar which will be located in their  secluded spot under an arch in the market, underneath the famous sign advertising The Ropewalk. Michel Roux Jr himself will be at the Market handing out Le Gavroche canapés with the assistance of his daughter and fellow chef Emily Roux. Visitors will also have the opportunity to try the limited edition gin as well as try out a cocktail that has been made especially by the Little Bird team with the Head Sommelier of Le Gavroche, Rémi Cousin.
The Chef Patron has said that he wanted to design something extra special for the 50th celebrations, and has been looking at working with Little Bird from the beginning of these plans. Coming from South London, Michel Roux has expressed his excitement to visit Maltby Street Market and offer the visitors the opportunity to taste the limited edition Gin.
The Little Bird Gin bar is quirky and vintage in character, under the arches at the Maltby Street Market, the bar is filled with vintage furniture, lighting and glassware in order to give visitors an authentic experience.
Emily Roux
Michel Roux Jr