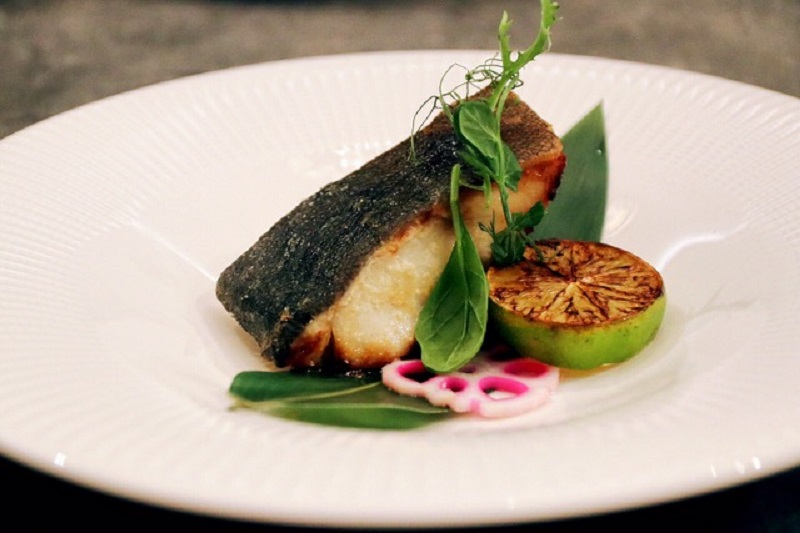 Babel House, a new restaurant located in the heart of Mayfair, will bring the vibrant sounds and delicate salty air from the multicultural port town of the Black Sea to London in early May.
Babel House combines the residential London feel with the elegant historic Odessan references. Designed by award winning firm AvroKO, the restaurant pays homage to the flow of ideas between the East and the West. With nods to modernism and Odessan Art Deco homes, the touches of white and green marble are complemented by accents of satin brass, dark wood and patterned tiles, whilst natural light pours from the cypress tree-lined outdoor seating area into the foyer and glass atrium.
Its menu will serve the Black Sea's finest seafood, with fresh produce being delivered from the infamous Odessa Privoz. Traditional recipes will be served in generous portions on communal dishes and complemented with classic Eastern European liqueurs to recreate a gastronomically enhanced Black Sea food ceremony.
Appetisers consist of super-soft pike caviar with Borodinsky toast (all of their breads are made in house), traditional Salad Olivier with salmon and seared scallops, the house salt pickled vegetables (honey roast pepper, watermelon, cucumber and tomatoes), along with traditional lamb soup with Georgian spices and red borscht with sour cream and garlic. The main dishes include an array of seafood from the region such as pan-fried Black Sea Turbot, Blue Fish which is prepared in the in-house smoker and Goby, as well as traditional dishes such as slow cooked lamb shoulder, Beef Stroganoff, Odessan honey marinated duck, and many more.
The cocktail menu is inspired by Isaac Babel's famed 1931 short stories called The Odessa Tales and its protagonist.
With a causal lunch service running from midday and dinner served until midnight, Babel House seats 110 covers and unites a personal service with a home away from home feel in the lavish Mayfair neighbourhood.
No tags